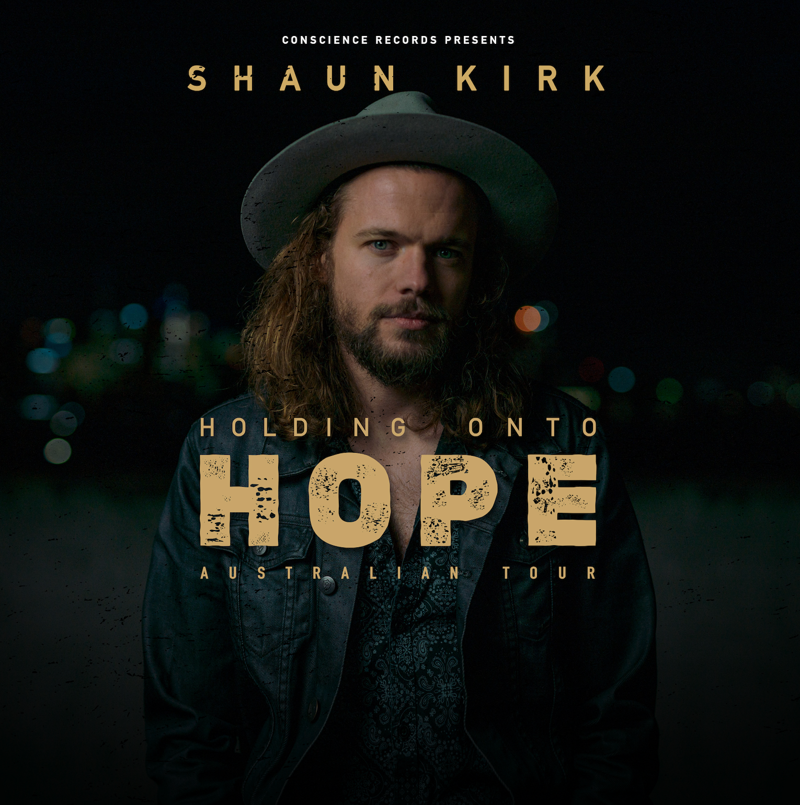 Conscience Records presents:
'Holding Onto Hope' Single Release Tour
Shaun Kirk + Jim Bird
More Info & Tickets
Entry Requirements: 18+ (ID Required)
LESS THAN 40 TICKETS REMAINING!
Following his recent sell out 'Worth the Weight' tour and return to the live stage after the Covid-19 pandemic enforced restrictions on live music venues across the country, singer-songwriter and troubadour Shaun Kirk is happy to announce his forthcoming 'Holding Onto Hope' single release tour this Winter season.
Inspired by the tumultuous events of 2020, 'Holding Onto Hope' will drop on Thursday 8th July, marking the one year anniversary of the commencement of Shaun's home city of Melbourne's infamous 112 day lockdown, a time he describes as "one of the most confronting and challenging times of my life."
Kirk's highly entertaining world class live show, which features the talented multi- instrumentalist on vocals, guitar, drums and harmonica, was recently described by 3 time Grammy Award Winner Fantastic Negrito as "One of the best one man shows I've ever seen!" and is not to be missed by any keen music enthusiast.