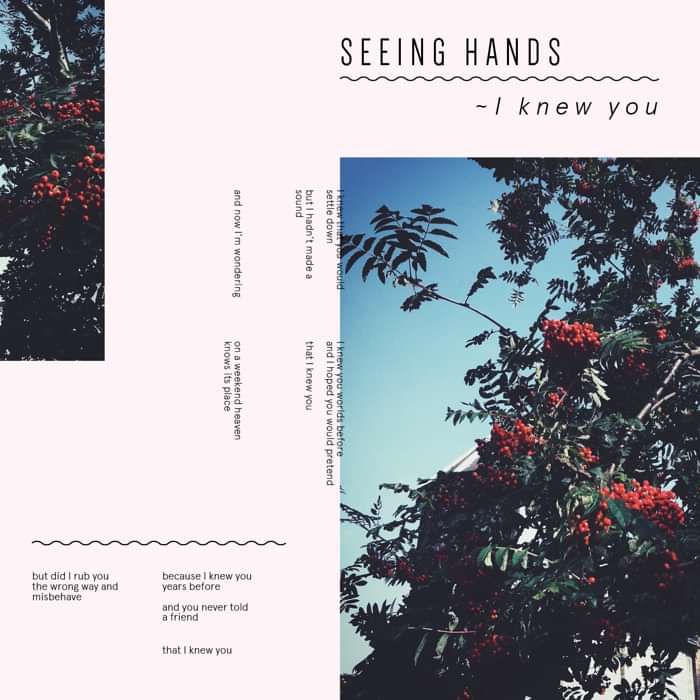 I Knew You
Pay what you want ($1.05 minimum)
Newcastle dream pop outfit Seeing Hands have announced the upcoming release of their debut single 'I Knew You'. Recorded in their hometown, the track is the first in a series of releases planned over the next twelve months and sparks immediate comparisons to the likes of The War On Drugs and Wild Nothing.
Comprising of Kev Curran (vocals, guitar), Nick Hodgson (lead guitar), Jon Varty (bass) and Liam Guillan (drums), the quartet's jangly guitars and dreamy vocals have already earned them airplay on Radio X and their profile is sure to be enhanced further following this first single release.
Produced by Jack Boyle and John Elliott (Loft Studios, Newcastle), Seeing Hands' 'I Knew You' is released on 5th August and will be available to purchase on iTunes and Spotify.