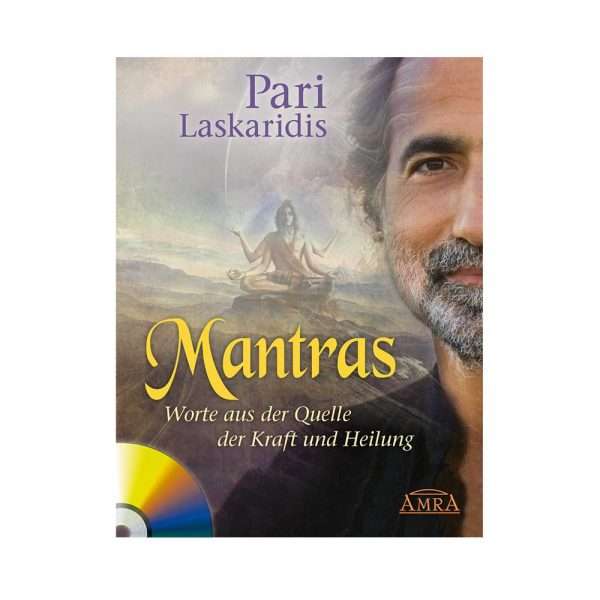 Mantras Book by Pari (with CD)
Mantra Buch von Pari (Buch & CD)
128 Seiten, geschrieben in deutsch, Amras farbige Reihe, Sonderformat 14,4 x 19 cm, durchgehend vierfarbig, Hardcover mit zahlreichen Fotos.
A beautiful summary of the yogic science of Mantras which covers most significant mantras of different traditions: Sanskrit, Kundalini-Yoga, Buddhist, Christian, Jewish and Islam. With many personal stories of the author around the use of Mantras and how to find your personal Mantra! Book written in german, translation in process, stay tuned here.
Mit sieben gesungenen Mantras:
Om (9:15)
Om Arunachala (7:01)
Aad Such (8:58)
Lokah Samasta Sukhino Bhavantu (8:48)
Hari Om (7:26)
Shri Ram (7:23)
Jay Ganesha (9:41)
Eine gute Zusammenfassung über die Wissenschaft der Mantras, welche die meisten Mantras der bedeutendsten Traditionen abdeckt: Sanskrit, Kundalini-Yoga, Buddhismus, Christentum, Judentum und Islam. Mit vielen persönlichen Geschichten und Anekdoten des Autors über den Gebrauch von Mantras und auch wie man sein persönliches Mantra findet!
For more information ,visit the website of Satyaa & Pari and their center's website: www.satyaa-pari.com and www.alexiszorbas.com