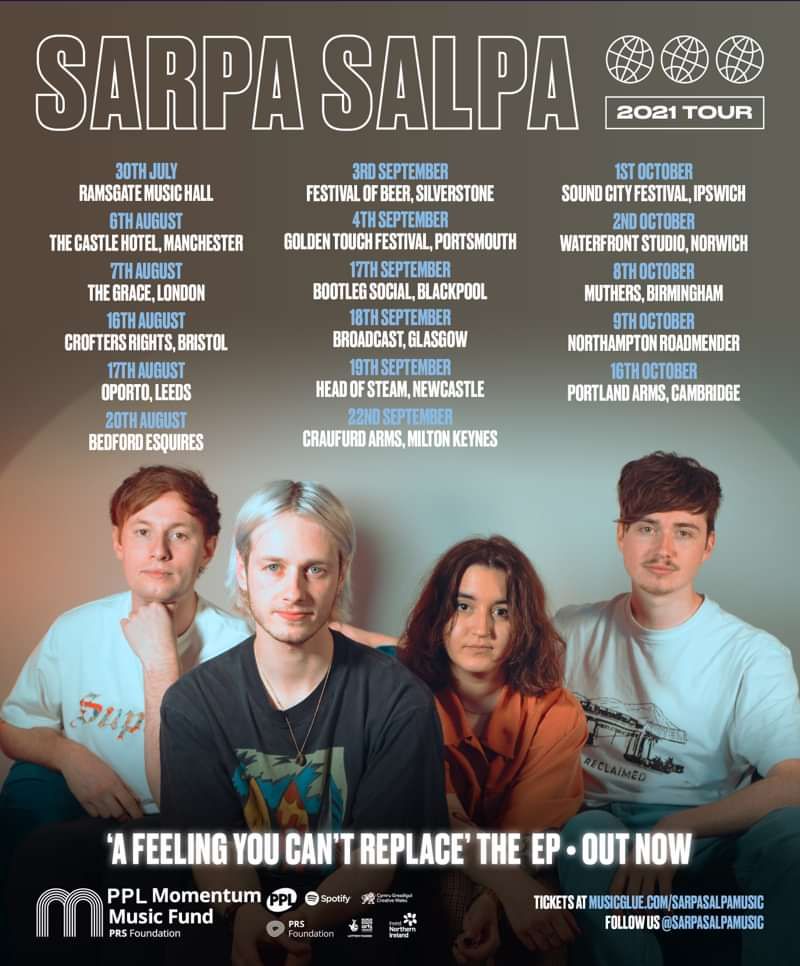 Crofters Rights - Bristol
Sarpa Salpa + Athena
Buy Tickets
Line Up
Described by the British press as "A rare diamond", "A voice blessed", "A singer destined for great things", "A voice of great emotional resonance", "Brave and original" The Guardian, Athena keeps touching peoples' hearts with her powerfully emotive voice.
"Just listen to the voice – a fluty, soaring, intimate thing, pure as a Cycladian sky, but with an edge which gives it real emotional eloquence." BBC Music "This powerful emotive debut deserves to mark her out as one of the year's major new stars." **** Mojo "She's got earthshaking looks and a talent to match. Listen closely and a startling originality emerges" **** Daily Mirror "Sparklingly spans the boundaries of music, enhanced by a voice of great emotional resonance." **** Uncut "Young, vivacious, charismatic... the balance of her own sensual songs with a mix of tradition and classical influence gives her a rare individuality." Word "Radiating class and oodles of talent... a voice blessed… this rare diamond ought to shine." Daily Mail "Brave and original. A remarkably fine singer songwriter." The Guardian "A singer destined for great things." Daily Express
Athena is one of those people who live and breathe and think and talk about music and she writes with the same sort of direct focus. During a Channel 5 / Sky Arts documentary made about her, legendary songwriter Chris Difford (Squeeze) described Athena as someone who, "writes and sings from the heart. She doesn't need to be packaged by anyone – she is simply and beautifully her." She has the same sort of clear artistic vision that marks out Norah Jones or Tori Amos or Bjork and it's matched with a fresh, limitless ambition. "Athena's classic, with a twist…" noted Jamie Cullum.
Born in London to Greek parents, Athena's mother would sing her to sleep. Despite all the music around the house, the young Athena was denied a piano until she was 16, and her businessman father insisted she study business so she headed to Bath University but continued performing. After securing a First Class Degree in Business Athena told her parents, quite directly she would be doing music full time and enrolled on a course at Trinity College, London.
Athena's debut album, 'Breathe With Me', drew many excellent reviews, indeed The Guardian commenting that she was "Brave and original. A remarkably fine singer songwriter." Since then she has headlined and sold out numerous UK tours, played at Glastonbury, had songs covered by other artists and seen her own music synced with TV, commercials and movies. All the while Athena has built a strong and sizeable following with the sort of word of mouth that can only come from connecting directly with the emotional heart of your audience.
'Peeling Apples' her second album was produced by Swedes Magnus Frykberg and Tobias Froberg (Ane Brun and Lisa Ekdahl), and co-writers on the record include Richard Causon (Ryan Adams, Ethan Johns, The Kings of Leon, Rufus Wainwright), and Jamie Hartman (Joss Stone, Anastacia) features on a duet. Further to headlining London Bush Hall in March 2012, her first single, Finding England featured on the cover album of Word magazine and was selected for the Visit England campaign to coincide with the London Olympics 2012. In December Athena featured singing on the Save The Children TV ad in the UK with her version of 'Silent Night' while her own song 'Breathe Again' is featuring on Concern's annual TV ad campaign in the UK & Ireland (March 2013). She is currently recording her first Greek language record with EMI.