Horticulture 10" Vinyl EP
This bundle also includes: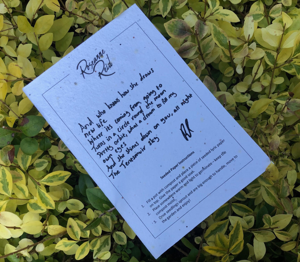 Limited Edition Horticulture EP Plantable Lyrics
This product is on pre-order and will be released Oct 29
An exclusive A5 sized decorative print with handwritten lyrics from one of the four songs on the Horticulture EP. Printed on high quality seeded paper this item can be framed for prosperity or planted in compost to grow your own selection of wildflowers!
Each one of the prints is personalised with four lines of lyrics from a song on the Horticulture EP, selected and hand-written by Roseanne Reid, making each and every one unique.
This free gift is limited to the first 50 people to pre-order a copy of the Horticulture vinyl.
This bundle also includes: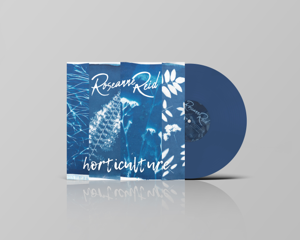 Horticulture 10" Vinyl EP
This product is on pre-order and will be released Oct 29
Tracklisting:
Side A:
You Underestimate Me
Tentsmuir Sky
Fly High
Passing Through
Side B:
Couldn't Wish More For You
You Are My Sunshine
Malibu