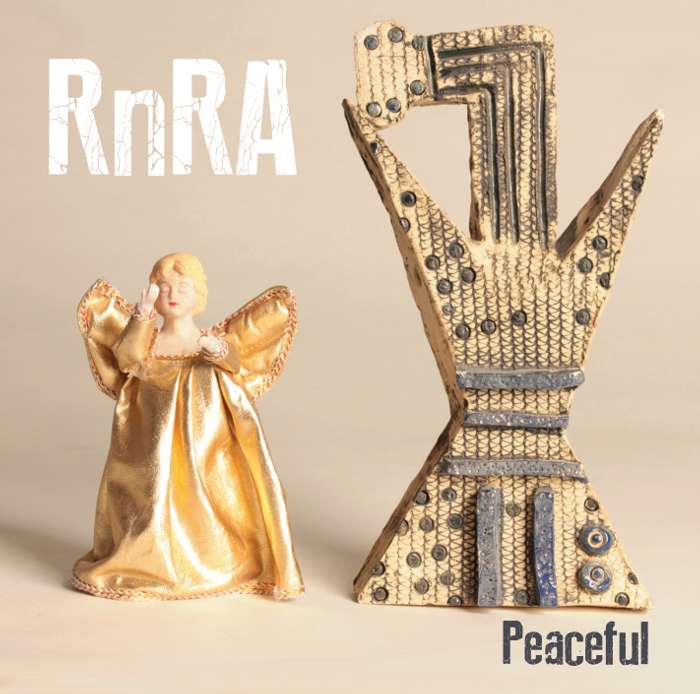 'Peaceful' album
Debut album from Bristol (UK) group Rock n Roll Angels
Pay what you want ($3.38 minimum)
"Experimental soul from heaven". (Stroud Fringe programme, Summer 2017).
'Peaceful', was recorded mostly live, in collaboration with DBS Productions, in St Michael and All Angels church on Windmill Hill just before Christmas 2017.
Jay Auborn, Creative Projects Director at DBS Productions, oversaw the project and students on the degree course at DBS University were heavily involved in both the recording and the mixing of the album, which was then mastered by Ben Findlay (Sting, Peter Gabriel, James).
The songwriters (former Blue Aeroplane Shaun McCrindle on vocals and guitar and ex-New Acoustics songman Jonathan Westrup on piano and vocals) front a band which also includes double bass and drums (James Anderson and Jamie Hill, respectively). The band fuse classic singer-songwriter and Americana influences with rock and folk. They were described by former Glastonbury Festival sound engineer Trevor Spinney - who was also involved in the recording process - as "Nick Drake on steroids"!
The album features special guest appearances from Pete Judge (Get The Blessing/Three Cane Whale), Pete Webber (Black Severn), John Matthias (former Radiohead collaborator), Sophie Cowley (flute) and Bristol vocalist Michaela Fedeczko.