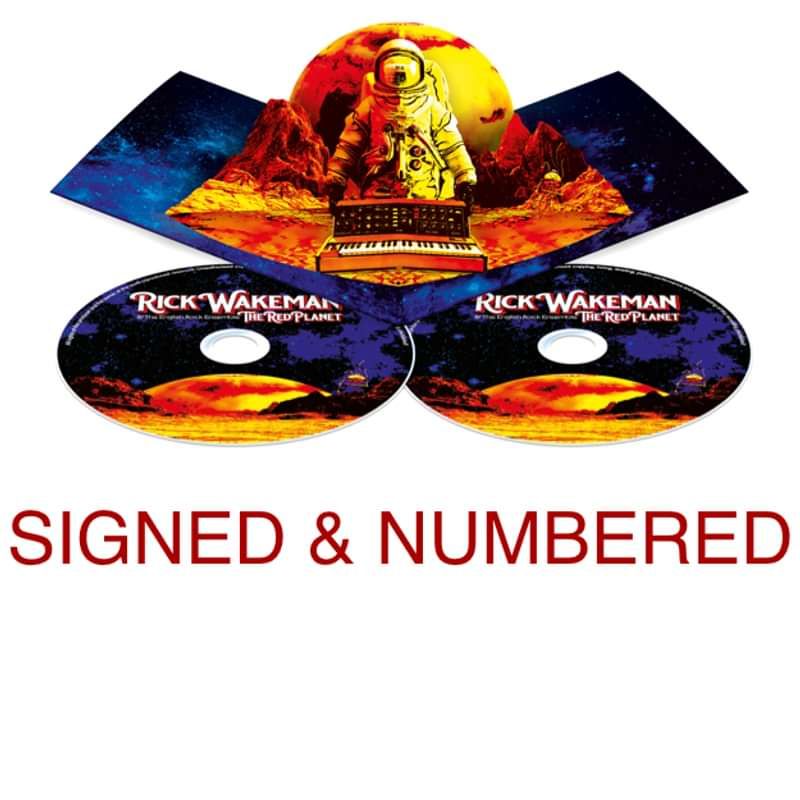 *Cadet* The Red Planet Signed & Numbered CD w/bonus DVD in Deluxe Packaging
CD with bonus DVD in deluxe pop-up packaging signed and numbered. Strictly limited to 2000 units world wide!
Please note this message from Rick
*Hi,
I am so sorry that the DVD has not been included in this package. This is due to the lockdown and COVID-19. Myself and Rob Ayling were faced with the prospect of using the footage which was shot before the Lockdown, which would have resulted in approximately a 15 min DVD or waiting until after the launch event where we plan to over an hour worth of footage and lots more contributions from the other musicians, fans as well as behinds the scenes footage etc. We made the decision it was better to go with a far superior DVD, than to short change you with an inferior one and just blame it on CO-VID.
From a practical point of view, Rob and his team will be mailing the DVDs out as soon as they come back from the pressing plant.
May I take this opportunity to thank you for your support and I hope you enjoy my latest album, The Red Planet.
Rick*