2x Album Bundle - Digital Download
Own both of Rhumba Club's iconic albums.
This bundle also includes: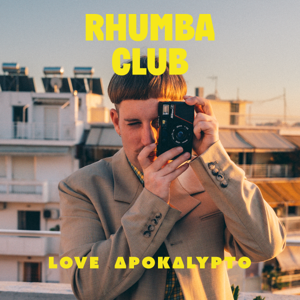 Love Apokalypto - Digital Download
'Love Apokalypto' is the new album from Rhumba Club aka London based, Jersey born musician Tom Falle. The album is the follow up to 2021's debut 'Welcome To The Rhumba Club', which saw Tom deemed one to watch by GQ and picked up support from BBC 6Music, Attitude, The Line of Best Fit, Wonderland, 1883 Magazine, Clash and many others. The album features the singles Perfect Queen, Love Apokalypto and Video Game.
Encouraged by the album's Grammy nominated producer Mikko Gordon (The Smile, Gaz Coombes, Arcade Fire), Tom was able to evolve Rhumba Club's sound, allowing 'Love Apokalypto' to venture into new lyrical terrain. The record is pulsating with themes of intimacy and heartbreak. Midnight King is an intoxicating dancefloor filler about the politics of one-night stands, electro-ballad Moonlight deals with awkward friends-with-benefits moments. The title track, bursting with bittersweet synths and understated vocals is all about sticking it out as a duo - Bonnie and Clyde-style - whilst the world around you burns.
Since its inception in 2019, Rhumba Club's mission has been to provide a space where social norms and personal demons are left at the door, whilst queerness and beautiful weirdos hold fort within. 'Love Apokalypto' is a record that is as vulnerable as it is defiant, packed with heartache and joy.
"I like to think these tunes are subtle enough for other humans to send to each other when they can't find the words or confidence to express how they feel directly, especially in the often-so-complex minefield of queer relationships" says Tom. "I guess it's my own, unvarnished, lover's handbook."
This bundle also includes: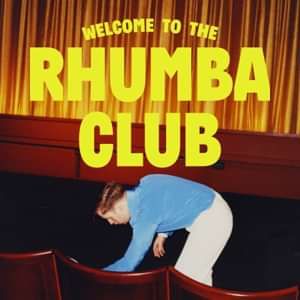 Welcome To The Rhumba Club - Digital Download
Rhumba Club's Debut Album