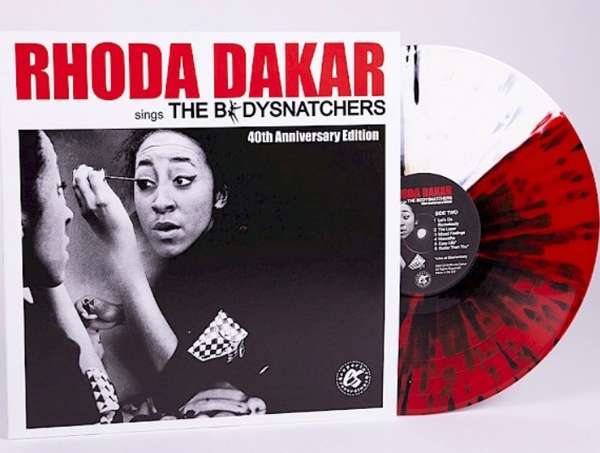 Rhoda Dakar sings The Bodysnatchers 40th Anniversary Edition
This 40th Anniversary Edition has been remastered at the iconic Abbey Road Studios, complete with two additional live tracks recorded at Glastonbury Festival. The sleeve has been redesigned and the inner sleeve features the story of how Rhoda became a Bodysnatcher!
There are limited numbers of the three tone splatter vinyl available, so be quick!