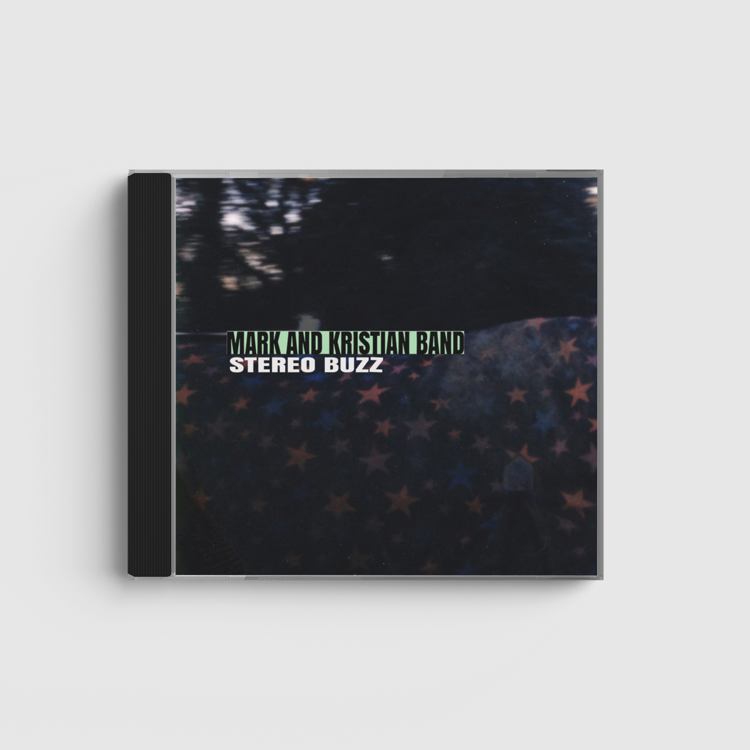 Mark and Kristian Band - STEREO BUZZ - CD
Jewel Case CD of the debut LP "STEREO BUZZ" by Mark and Kristian Band.
TRACKLISTING
Eleven Days
You Call That Rock n Roll?

Stereo Buzz
Key to My Door
Flight57
Smoke it to the Roach
Wine and Dine (Everything for You) 8. Shortly After
Rise and Fall
Oliver the Rocking Horse
Birthday
Anyone who remembers being a music-obsessed kid, forming bands at will with their friends, and returning home from school for practice sessions, will relate to the magic of Mark and Kristian Band's debut. The name of the project itself, belonging to Mark Breed and Kristian Bell, is the kind best mates would assign themselves on a whim, while messing around in a self-made studio. It's an egoless title, anything but deadly serious. And on another level, it captures exactly what makes 'Stereo Buzz' such a special record. This is a collection of songs, recorded over a couple of years, intimately capturing the freedom and joy of recording music for the thrill of it, without any sense of audience or expectation. These days, Breed and Bell are best known for their work in The Wytches. Bell is the project's ringleader, and he admits being something of a "perfectionist" for the Peterborough-via- Brighton UK band, which takes up most of his thought process. After releasing two critically- acclaimed LPs, he constantly reevaluates their output, openly wonders if current fans will like new material. 'Stereo Buzz''s tracks are "the complete opposite," he says. "There was no pressure. It's a purely fun studio experiment." The pair's friendship goes back several years, prior to The Wytches' formation. In Bell's home garage in Peterborough, located right at the depths of his back garden ("basically in the bushes"), they practiced with analogue studio gear, traded instruments, and brainstormed far- out ideas that would eventually become actual songs. Many of 'Stereo Buzz''s tracks were recorded in just a couple of takes. Imperfections – the occasional pause, a slight slip in perfect rhythm – are left alone. There's no unnecessary tinkering, no meddling. One listen in to the cinematic headrush of instrumental opener 'Eleven Days', and you're taken right to the moment it came together, a burst of creativity instantly put to tape.