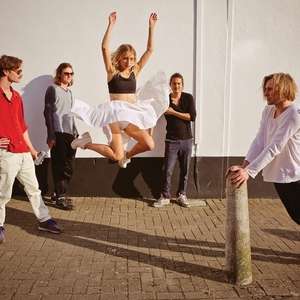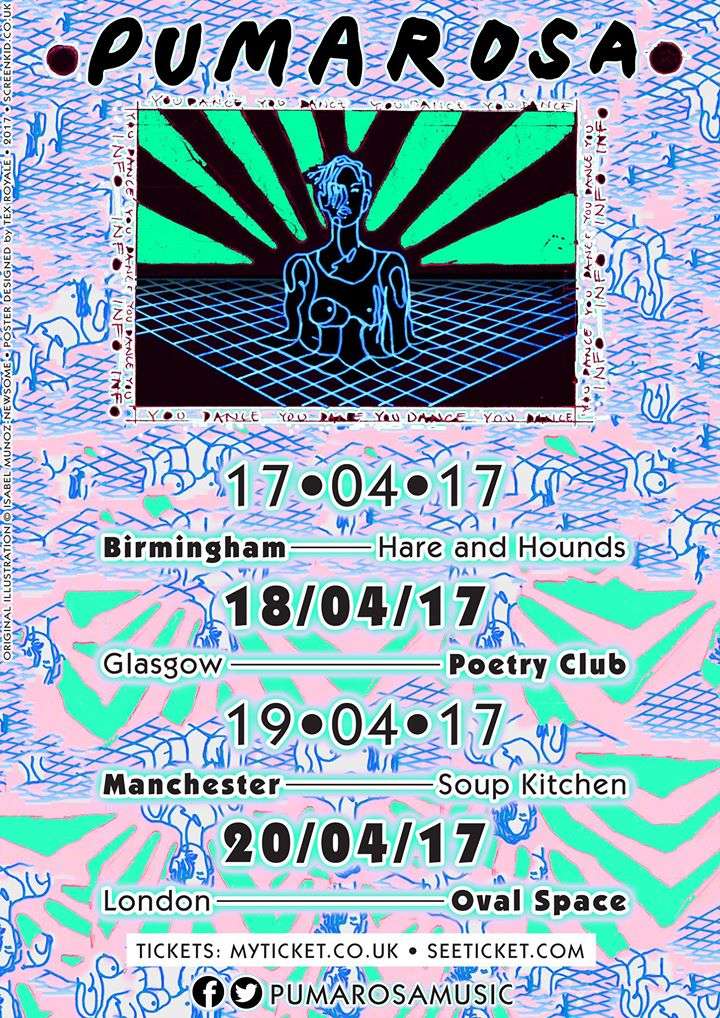 Bundle 2 - UK tour ticket and 2 singles vinyl
This bundle contains currently unavailable products. As a result, this bundle cannot be purchased.

Cecile Vinyl

Second single Cecile on beautiful white vinyl

More info

Second single from London 5 piece.

*"Cecile is a crisp slice of dance rock" *- The Fader

"...they've more than lived up to the promise of their debut. While not as sprawling as "Priestess," their latest packs a bigger punch by sounding considerably more immediate. As a showcase of a bit more diversity, "Cecile" has us eagerly anticipating wherever they're headed next." - Pigeons and Planes

"From the get-go it rockets skywards, with pummelling beats battering the airwaves and wriggly riffs slicing into the stratosphere." - Line of Best Fit

*"This crew definitely has their sound figured out, and it's a wonder to behold" *- Stereogum

"Pumarosa are quickly becoming one of the most exciting bands in the UK." Notion Magazine

"This band is amazing" Lauren Laverne, 6 Music,

Priestess Vinyl

Debut single Priestess on beautiful white vinyl

More info

Pumarosa have premiered striking debut track 'Priestess'. Having received its first play on Zane Lowe's Beats 1 show, the London band will support Gengahr on tour in October (including a date at Scala) and will announce further live plans shortly.

With production from Mercury-nominated Dan Carey (Kate Tempest, Bat For Lashes, Toy), 'Priestess' is a bold and bewitching introduction to Pumarosa. Building in momentum and atmospheric textures across 7 and half minutes, the track is neatly categorized by the band as "industrial spiritual". Musically, too, 'Priestess' assimilates a strange mix of sounds, simultaneously drawn to the brooding, heavier songwriting of PJ Harvey or Patti Smith together with the groove-led and nocturnal electronics of The Knife and Cocteau Twins.

Pumarosa are a five-piece band from London, who assembled from unexpected and varied quarters. Isabel met drummer Nick at a rehearsal for a new band in a rundown Homerton pub where Nick then lived. No one else showed up, so the pair formed a guitar-and-drums Punk duo and began writing and rehearsing in the basement. After moving to a warehouse in Manor House, they met Henry, Tomoya and Neville and began a period of intensely hot rehearsal in a 10' x 10' chipboard room. In the summer of 2015, the band was offered a residency in the cavernous disused cinema of an Italian surrealist, situated within the cliffs of Calabria. Scraping together a van and driving non-stop to Italy, the band worked on new material in beguiling forty degree heat, developing further their expansive sound. It was also in Italy that they settled on the name PUMAROSA: in part reflecting Isabel's Chilean roots, but also the lurid-looking jungle fruit of the same name.