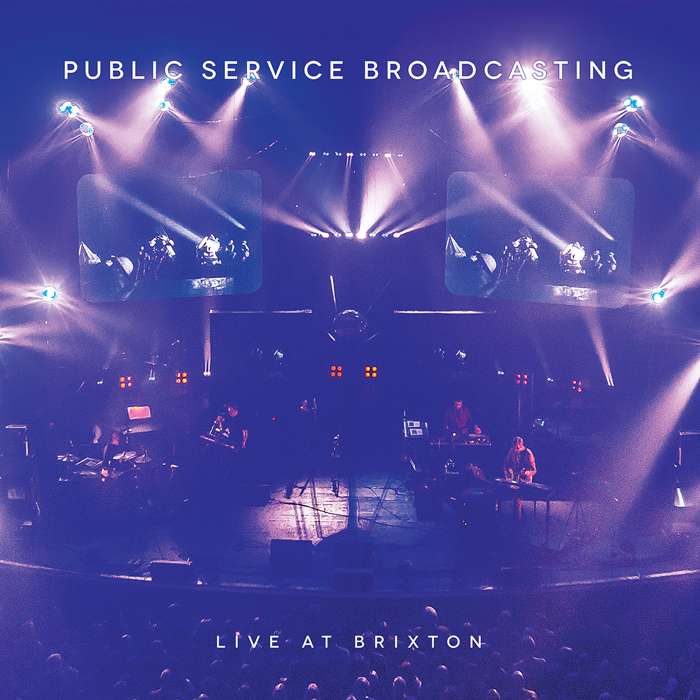 PSB Live At Brixton [Double CD + DVD]
Double LP/CD live album of their sold-out performance at Brixton Academy from 'The Race For Space' Tour, recorded on 29 November 2015.
A taster of this release can be viewed here as the band perform their celebration of the moon landings with crowd favourite, 'Go!': https://youtu.be/y8rNlFYRcgs
"We first talked about the possibility of a live album and DVD a long while before Brixton and I have to confess that I ruled it out almost immediately" says J. Willgoose, Esq. "I was persuaded over a few months, though, by both the reaction on the night - which was overwhelming - and of those who watched the stream as it went out live, that something special had occurred and it truly was worth documenting. Brixton had been a dream of mine ever since seeing the Manics there on their Everything Must Go tour many moons ago. Playing there as Public Service Broadcasting, and selling it out, was something I never even thought of as a possibility. It's my favourite venue in the world and we wanted to make it a show to remember."
The show features arena-level production crammed onto the Brixton stage with a 13- piece choir, 5-piece string section, expanded brass section, a longer set list, Smoke Fairies guesting on Valentina, a surprise special guest, dancers, pyrotechnics and more as the London-based band wow a hometown crowd with a very special performance.
The release is accompanied by a DVD filmed on the night along with an audio commentary from the band and bonus features.
NOTE FOR US CUSTOMERS: The DVD is formatted as PAL rather than NTSC so it will not play via a DVD player but will play on a computer.
Tracklisting: 1. The Race For Space 2. Sputnik 3. Signal 30 4. Theme From PSB 5. Night Mail 6. London Can Take It 7. Valentina 8. Korolev 9. E.V.A. 10. If War Should Come 11. Spitfire 12. Lit Up 13. The Other Side 14. Go! 15. Tomorrow 16. Gagarin 17. Everest