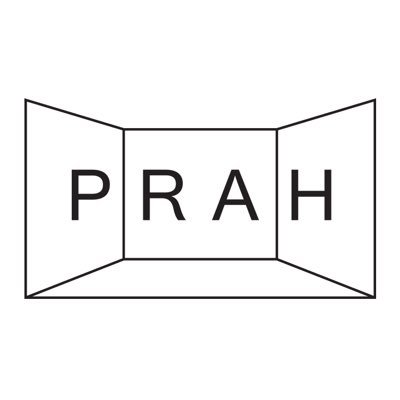 INTRODUCING: POZI A Q&A with drummer and vocalist Toby Burroughs
*Q. Who are Pozi? *The band is myself (drums and vocals), (the) Tom Jones (bass and vocals) and Rosa Brook (violin and vocals). We're all from London and we've been playing a little over a year.
Q. How did you all come to meet and form the band? I met Tom a few years ago, he played guitar and suggested jamming one day - I'd already had the idea for the band and instruments so thought I'd see if he wanted to play bass. I knew Rosa through some friends - we'd been all been on holiday together. There I found out she played violin and we shared a love for bands such as PiL, so seemed like she'd be in tune with the energy of what we wanted to do.
*Q Do any or all of you have a past or present in music outside of Pozi? i.e. other bands, projects etc? *My last band was called Totem, and before that I played in another band called Dustins Bar Mitzvah when I was 14-19 years old. Rosa has played in various bands including violin in a noise band and keys in another band, touring a lot. She also produces her solo project under her own name. Tom's never been in a band before and I think this gives him real freshness and freedom with his playing.
Q What do the members of Pozi do outside of music? I run a recording studio called Rumbaba and work part time at a primary school. Rosa also works with children and does sound design as well as various other aspects of theatre making including performance. Tom is a filmmaker and journalist.
*Q. KCTMO is a song starkly about the Grenfell disaster. Describe how it came together. *I wrote this sitting with a guitar the day after the fire, feeling intensely numb. I felt so many layers of anger; and that it's not as simple as one person but a self-serving culture and a political outlook that is to blame. Having grown up in Shepherd's Bush and spent a lot of time in Latimer Road and Ladbroke Grove it's an area close to my heart, but one with many harsh truths staring you in the face.
Q. The KCTMO video darkly depicts a dawn drive around the deserted sleeping streets of Kensington and Chelsea. What was the thinking behind that imagery? It's obviously a very sensitive subject and quite difficult to approach making a video for. I just thought travelling from the extreme pomposity of the white mansions, just metres down the road to Grenfell tower, says it all really - the divide is so visible just walking around.
Q. Do you think socially/politically conscious songwriting can still have an impact today? I think our songs mostly have an observational standpoint, just reflecting some current social/political situations. I don't think they have a direct impact, but maybe one that asks a few questions and hopefully gets people thinking a bit.
Q. How did Pozi come to be involved with Prah? My previous band Totem were with Moshi Moshi Records and since then I've kept touch with Stephen - I'm very grateful to have his guidance. We've got plenty of new song ideas so will be starting work on those over the next few months.