Pop Recs presents:
William The Conqueror
William the Conqueror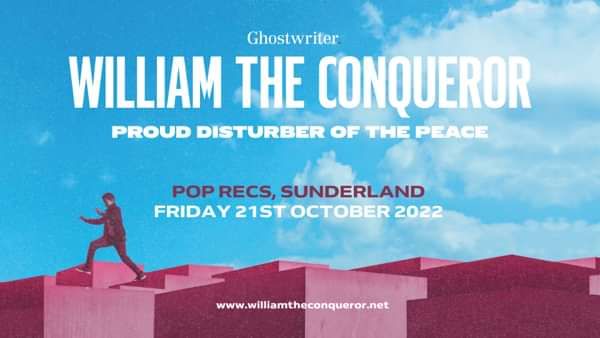 'I think we just poured that sense of disillusionment into the way we played. I certainly felt like for the longest time that we were trying to prove something to people,' says William the Conqueror's Ruarri Joseph.
Ruarri began his career as a solo artist, putting out his first album through Atlantic before setting up his own independent label Pip Productions and releasing three further solo records.
After a decade as a solo artist he founded the trio William the Conqueror with fellow Cornwall-based musicians Harry Harding and Naomi Holmes, and the newly-formed band put out Proud Disturber of the Peace in 2017.
On his new venture Ruarri's songwriting took a turn towards blues, grunge and Americana, which subsequently saw the band head to Nashville to perform at AmericanaFest, and receive a nomination for Best Song at the annual UK Americana Awards.
Earlier this year the three-piece returned with their follow-up record Bleeding on the Soundtrack, and we sat down with Ruarri to get the inside scoop on their latest effort and the band's plans for the rest of the year...
Line Up