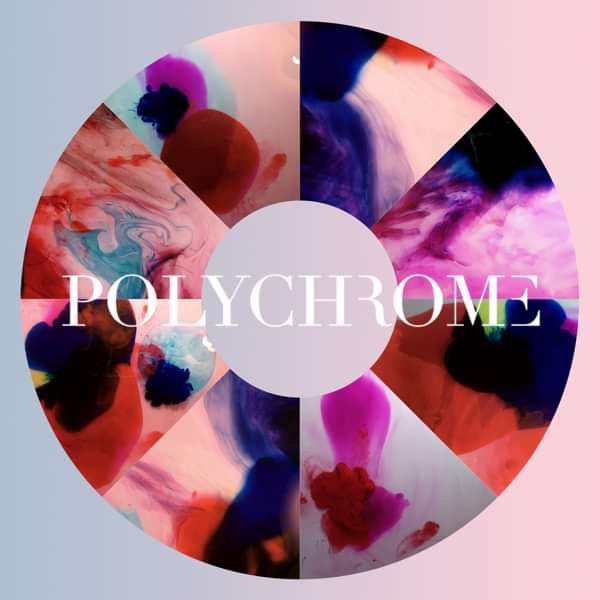 Polychrome Album
Don't Be A Stranger (Stranger Things Theme COVER).wav
East-London-based Polychrome, who channel the spirit of Cocteau Twins with the electronic ecstasy of M83, are made up of Oliver of The Bronze Medallists and Victoria of Victoria and Jacob. Victoria and Jacob have been championed by the likes of NME, Time Out, The Line of Best Fit, Uncut and DIY to name a few, and have also supported The Mystery Jets, Com Truise, Daughter, and Katy B. Oliver, frontman of indie electronica band Bronze Medallists (also solo performer/activist Olly the Octopus AKA 'Boris Johnson's Nemesis' – City AM), has worked with the likes of Lucy Rose, Mt Wolf, L.A. Salami, and been supported by Radio 1, Radio X, Radio 2, and 6music to name a few.
Polychrome now release their new album, and with the strong imagery that comes from Oliver and Victoria's liquid-like production alone, their debut evokes variegated, glistening soundscapes.
Lead single, "The Call" opens with crisp production featuring vocal samples that float on flowing synthesiser, making for a deep estuary of thick chromatic chords. Victoria's silky, reverberating lyricism pours through the verses, and rock-pool crevices are filled with intertwining bubbly synthesisers.
"Synesthesia" – named after a condition in which one sense is simultaneously perceived as if by one or more additional senses – wouldn't go amiss in the Drive soundtrack. The track crescendos to beautifully thick choruses filled with Victoria's multi-tracked vocals. Accompanying synthesisers and guitar complement her, as well as 80's-style live drum-kits; giving the track organic undertones which supplement it's apparent synthetic style.
With "Dreaming About You", Polychrome creates a prismatic terrain in which we explore more of the expansive, hued landscape of the album. It opens with high-end, dreamy frequencies, and when the bass, percussion, and both Victoria and Oliver's vocals join it's an interlacing marriage that makes heads bob.
"Don't Be A Stranger" is an ode to Stranger Things title sequence composers Kyle Dixon and Michael Stein of SURVIVE. Analog synths accompany Victoria's ethereal vocals in the opening of the final single of the album. The track paints a parallel universe to the rest of the album, making it a standout track. Opposing the glossy synths of "The Call" and "Dreaming About You", "Don't Be A Stranger" leads the listener into ghostly, uneasy sonic territories. The track ends with distortion filters on both Victoria's vocals and the lead synth, pulling us into a post-apocalyptic digital nightmare.
Victoria studied Creative Music Tech in Cambridge and has contributed a large amount of the production on the album; she feels there is still a massive fight for women in the industry and wants them to get into production and songwriting in the typically male-dominated industry. Victoria considers production during the songwriting process, visualising which effects, samples, and techniques might be used.
Much of the Polychrome album was written in isolation at Grianian Eco Lodge in Scotland – close to Oliver's hometown. The band took some time out to focus here. Inspired by the incredible landscape and isolation, the duo feel their sonic soundscapes are massively influenced by the Highland views, rivers and incredible mountains.