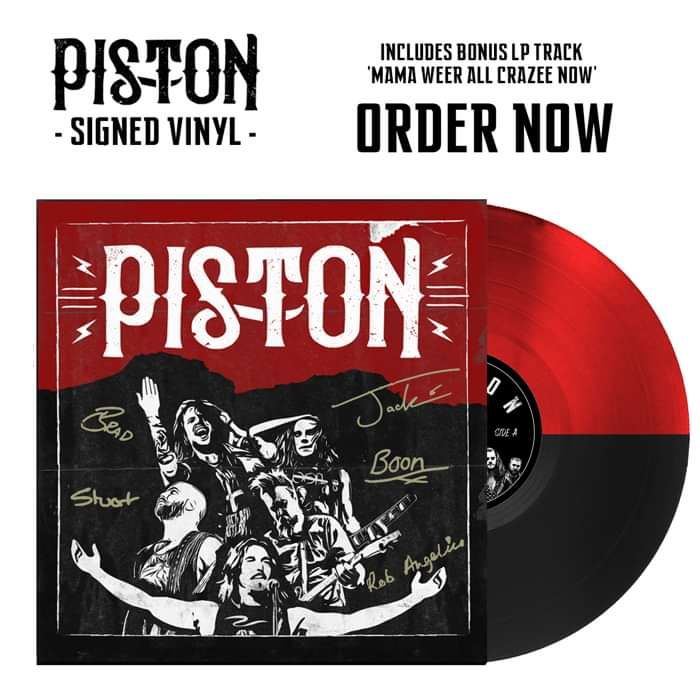 ORDER PISTON RED & BLACK VINYL LP (SIGNED / UNSIGNED)
Piston Red & Black Vinyl LP (signed / unsigned). The LP features Piston's electrifying cover of Slade's 1972 anthem 'Mama Weer All Crazee Now' as a bonus track.
*TRACK LISTING: *
(Side A) Dynamite, Rainmaker, Go Now, Carry Us Home, One More Day.
(Side B) Beyond Repair, Leave If You Dare, Blow It Away, Let Us Rise, Into The Night. Bonus Track: Mama Weer All Crazee Now.
RELEASE DATE: March 31, 2020.