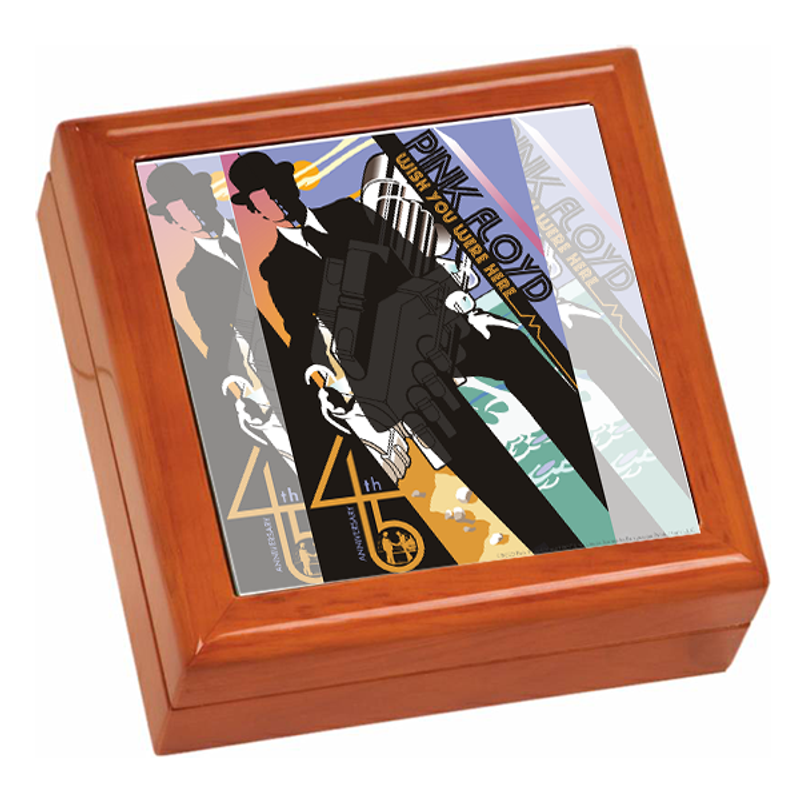 Wish You Were Here 45th Anniversary Wooden Keepsake Box
"This mahogany-finish wooden keepsake box makes the perfect gift for storing jewelery, coins or watches. It features a full-color ceramic tile inlay. The box measures 5 1/2"" x 5 1/2"" x 2 1/2"" and is felt-lined with a hinged lid. This is a print-on-demand item. Please allow three extra days for processing and shipment of your order.
Print-on-demand items may only be returned or exchanged in the case of a damaged item."