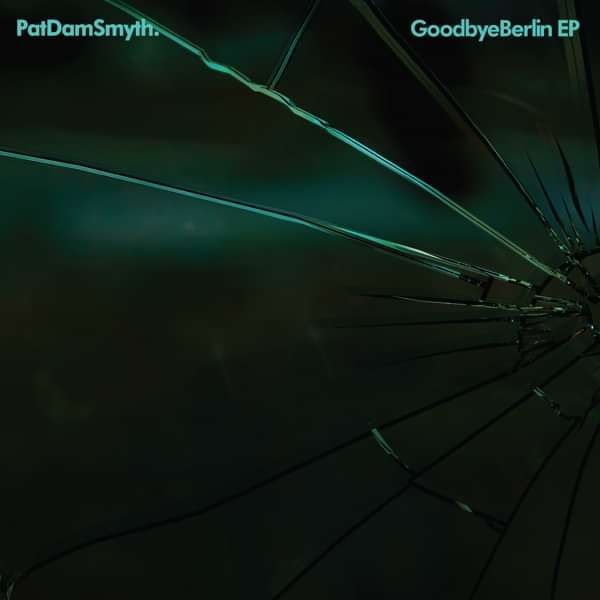 Goodbye Berlin E.P.
Goodbye Berlin, the title track from Pat Dam Smyth's new EP, is a song that in Pat's words is about "being a kid and disappearing down the rock and roll rabbit hole'". It wouldn't be out of place as the soundtrack to the demise of Walter White, or leading up to the climax of a Sergio Leone movie.
Having enjoyed support from Cerys Matthews and Lauren Laverne on BBC 6 Music, as well as at Radio 2, for recent single Juliette, Pat Dam Smyth return with an altered mood for Goodbye Berlin. It recalls a time where music had pushed him to the brink. It defines Pat's relationship with both his past and his future; and the dominant force that songs have always played in his life.
Despite being set against a contrasting backdrop of Northern Ireland's Troubles, Blue Lights is full of hope and remembers Pat's very first live show as a musician. A bomb scare saw the venue evacuated and the band leave their brand new instruments behind, tearing down the main road away from the venue in a tiny Ford Fiesta; blue lights flying past in the other direction, as their teenage getaway driver got high.
Emily is the true story of a well-known actress who lives across from Pat in East London. Written as he watches her from the window wrestling with real life, he hears her name and sees her 'dancing' on the TV, and looks at the magazines on his living room floor while her very different reality breaks his heart from a few hundred yards away. Judgement Day meanwhile, is classic Pat Dam Smyth and serves as another great example of the fruits of his prolific songwriting partnership with co-writer/co-producer Chris McComish.