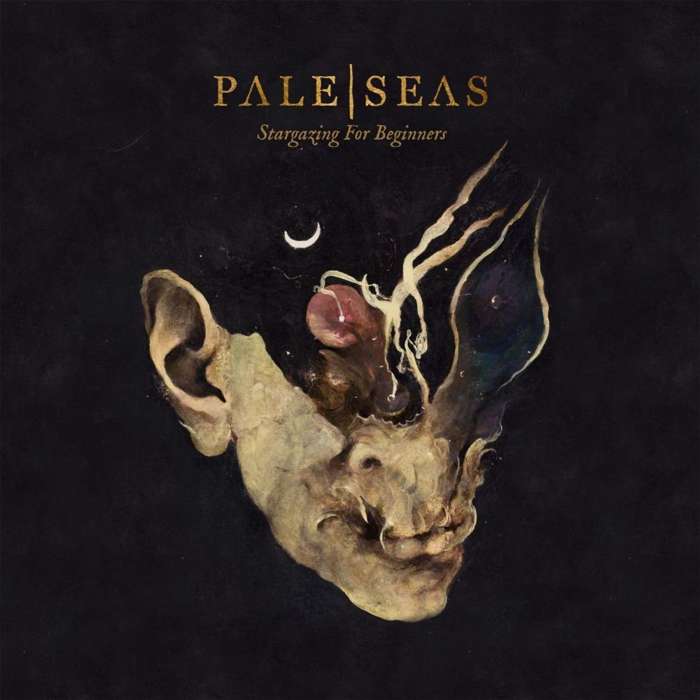 Stargazing for Beginners CD
Pale Seas debut album on Compact Disc
PALE | SEAS NEW ALBUM – STARGAZING FOR BEGINNERS - OCT 6th
PALE | SEAS debut album will be released on October 6th. It features their recently released single "Into The Night" as well as new song "Someday". Check out the full track list below.
The band have been working with the renowned esoteric Russian: Denis Forkas to create the cover art and it has been further digitally enhanced by London artist: John Karborn who has also created the ethereal new lyric video for the single: Someday.
Track list:
Into The Night My Own Mind Someday In A Past Life Blood Return Bodies Stargazing for Beginners Animal Tongue Heal Slow Evil Is Always One Step Behind
The album was produced by Chris Potter (The Verve/Richard Ashcroft) and Paul Butler (Michael Kiwanuka, Devendra Banhart ) and will be available as a Gatefold Vinyl with gold leaf inlays as well as CD and streams.
Tipped by many to become one of the most exciting and unique British guitar bands of the decade off the back of rapturous critical acclaim, Pale | Seas, on the eve of the release of a long-anticipated debut album, simply disappeared. No hiatus announcement, no press release, nothing.
For the following three years the band, led by enigmatic frontman Jacob Scott alongside Graham Poole (Lead Guitar), Matthew Bishop (Bass) & Andrew Richardson (Drums), emitted no signal, instead embarking upon a period of prolonged isolation, rejecting the industry and the outside world to hole themselves away inside a medieval abbey in most remote Isle of Wight.
The decision to do so would go on to define the band's dark, otherworldly and expansive sound. To capture it and enhance it further the band enlisted the help of producer Chris Potter (The Verve, Urban Hymns) & Paul Butler (Michael Kiwanuka, Devendra Banhart & The Bees), with whom the band had begun their journey 5 years previously.
In an industry that feeds off short-lived hype countless bands have rushed headfirst into releasing an album, only to crash and burn. Jacob Scott, intent on not joining their ranks, is now certain that their debut record; an amalgamation of nearly a decade's worth of life experiences, will not be left to the sands of time. "I've listened to these tracks loud enough and long enough to know that the right things are coming across."
There's something of the young P J Harvey in the urgent rawness of Scott's vocals. On album opener Into The Night, the pulsing electric guitar - which builds and relents repeatedly - serves this rawness perfectly. There's a softness bubbling beneath the surface too; on each track that follows, Scott excavates his soul in a bid to make sense of it.
Scott is influenced by Neil Young, Elliott Smith and Half Japanese (who Scott says "got me to pick up a guitar") – but as a rule of thumb, it's not been music that's shaped who he is as an artist.
His mother, a painter, was a much bigger influence. "I learned more from growing up with her than I have from music. She found a way to channel her life experiences into something beautiful and real. To see that, to witness someone so close to you turning their life in to art was, to me, more powerful than hearing any band play."