Dead Young Records presents:
Marsicans School Night February '18
Brooders + Household Dogs + jellyskin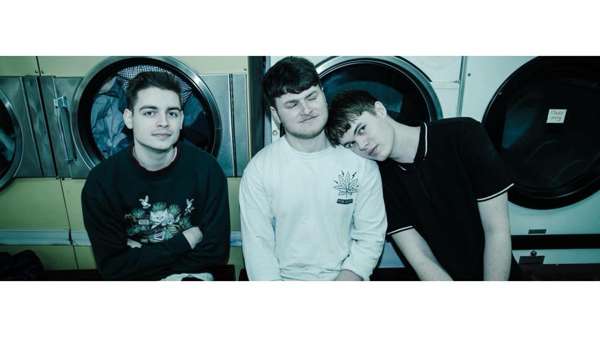 Marsicans' School Night February with Adam Winch-Furness (BBC Introducing / Fuzzy Logic)
Thursday 1st February Oporto, Call Lane, Leeds
line-up:
BROODERS HOUSEHOLD DOGS JELLYSKIN
DJs Marsicans & Adam Winch-Furness
Tickets £4 adv from Crash, Jumbo & here!
(note new date, original tickets valid)
Line Up
Brooders are a three-piece Psych Grunge band from Leeds who are reworking the underground scene within the city. ​ Brooders stand out in the mix through re-inventing of a genre tarnished with despair and tragedy. Like a fine wine, Brooders bring the revitalisation of the Grunge genre with a modern twist. Nailing down a unique genre is always a tricky job, however the slimmed down title of psych-grunge does not do the music justice. With songs moving from riffy mayhem to spacey new age fuzzy punk in a moments notice, Brooders explore the extent of what you can handle. Brooders wait with an out stretched hand waiting to lure in the next merry mosher to the pit.
During their time as a band Brooders have played festivals such as Sound City Festival and a number of shows with likes of fellow grungey representatives God Damn, Hands Off Gretel, Crosa Rosa, Fizzy Blood, Fighting Caravans. Brooders have also received airtime a number of times nationally on radio stations such as BBC Nottingham, BBC Yorkshire, Leeds Student Radio. ​ "… Brooders' aptly-titled Haze kicks up dirt in your face with three minutes of lo-fi fuzz and fury, the kind of stuff that gets sweat dripping from club walls; a noise that makes halfway between Washington State and the desert a great place to break down …" NARC MAGAZINE
"… The melodic very rarely sits alongside terms such as grunge or psyche, but Brooders have released a sound that immediately embeds itself into your brain with its forceful hooks …" FLICK OF THE FINGER
"...Brooders' mini LP is certainly a force to be reckoned with. Kudos to them for being the epitome of musical disruption and pleasure – their mini LP is exactly what I've needed in my life without even realising it...." BRIG MAGAZINE
BROODERS MINI LP OUT NOW
\ITunes// https://itunes.apple.com/gb/album/brooders-ep/id1196093435
\Spotify// https://open.spotify.com/album/6BuT05jDE1bTEBFp3Ripsv
\Soundcloud// https://soundcloud.com/broodersband/sets/brooders
Find us here: Facebook- www.facebook.com/BroodersOfficial/ Twitter- twitter.com/BroodersBand Website- www.broodersband.com/
View Profile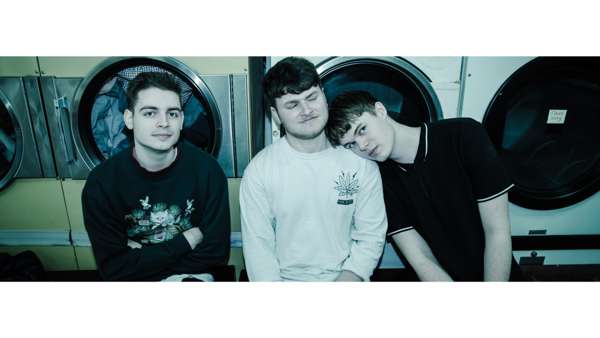 Household Dogs will usher you into their own world of desolate landscapes and brooding characters.
Born out of a damp terraced house basement, the Leeds four-piece have been welding together elements of Americana and Alternative Rock, birthing their own gritty pseudo-country sound.
Already marking themselves as compelling story tellers with front man Declan Newcombe becoming a finalist in the American Songwriting Awards for his lyrics, The Dogs unify poetry with riffs and rhythms to capture and draw you into a gloomy and raw reality.
After the release of their first single, Basement 7 in April 2017 The Dogs have been cutting their teeth playing shows around the UK displaying their dominant performances. Most notably they have become a favourite at London's Sofar Sounds shows bringing energy and sweat to the intimate Sofar settings.
November 2017 played host to the release of their second single 'Is This All'. With its unstoppable pace and yearning vocal backed by an iconic country shuffle the track immediately gained them recognition. Musician, songwriter and Radio DJ Tom Robinson made it his 'Fresh On The Net' record of the week, playing it on his BBC 6 Music show and writing it a gold standard review.
'This is The Real Deal – no ifs, no buts: just click "play" and hear for yourself. A straight 10 out of 10'. – Tom Robinson – BBC 6 Music/Fresh On The Net.
Online tastemakers Little Indie Blogs have included the band in their '2018 Ones to Watch' as The Dogs launch into the new year.
View Profile

We are jellyskin, comprised of Zia on synth and vocals, Will on guitar and vocals, and Olly on drums. We formed in the Spring of 2016 and we're based in Leeds. We've built up a strong local following, both off the back of constant gigging around Leeds, and our regular night 'jellylegs' at the Hyde Park Book Club. Having had a tape out on Blak Hand Records, and won plaudits from This Feeling, Little Indie Blogs, Gigslutz and Impose Magazine (New York), we'd love to play a festival for the first time.
We've supported Will Joseph Cook, Crocodiles, Cosmonauts, and The Moonlandingz at the Leadmill. We've also played Live at Leeds, and are playing UnFestival in Tunbridge Wells.
Please check out our soundcloud for more music!
View Profile