Cans Film Festival presents: Cocktail (1988)
Cocktail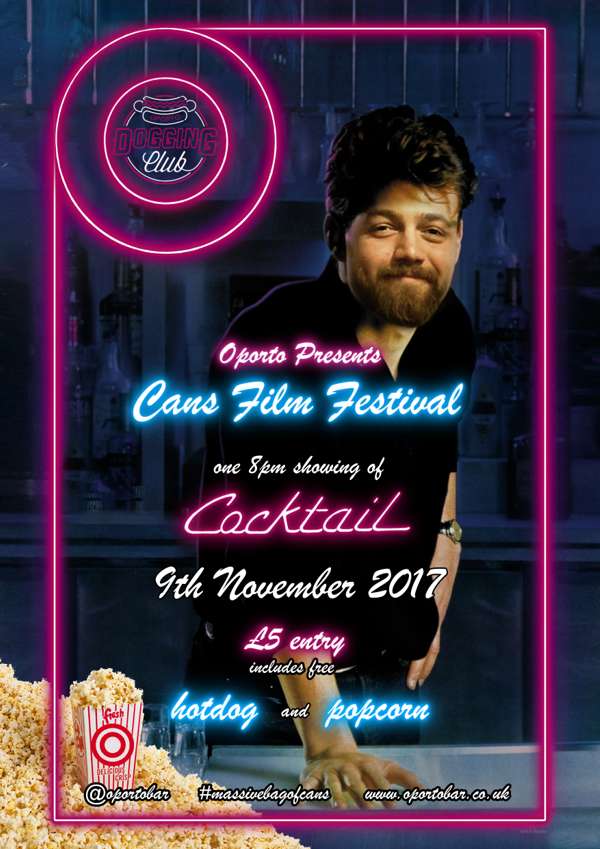 Oporto bar, in association with a big bag of cans presents a series of films based in the service industry this week featuring the seminal Tom Cruise shaker wielding smarmfest "Cocktail".
You all know the score, drink along to "One of The 100 Most Enjoyably Bad Movies Ever Made" - The Golden Raspberrys
Tickets are £5 and include a gourmet hotdog & free popcorn.
We'll be making some special beverages for the showing and of course there's tonnes of Cans on!
Rated R.
Class.