Cans Film Festival presents: Waiting (2005)
Waiting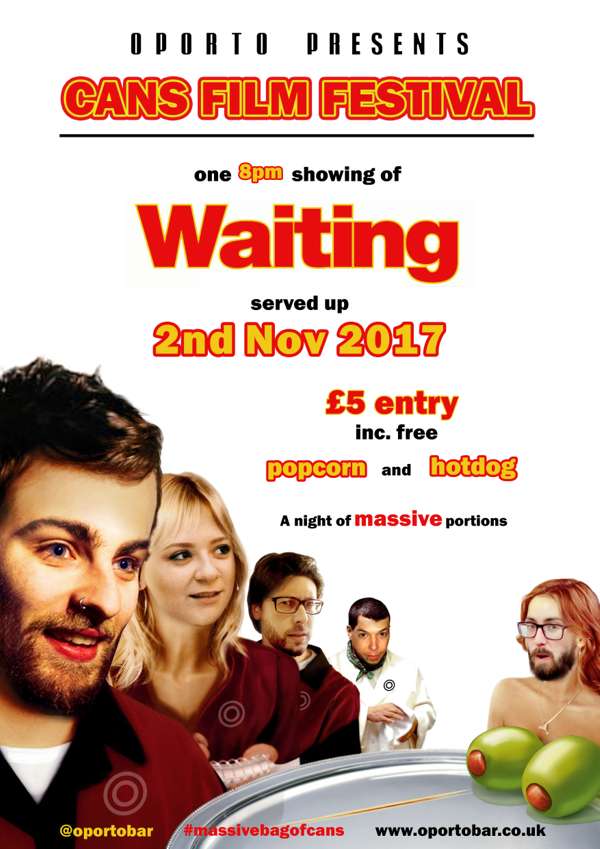 Oporto bar, in association with a big bag of cans presents a series of films based in the service industry starting with an 8pm showing of the Ryan Reynolds comedy classic "Waiting".
Join the young employees at Shenaniganz restaurant as they collectively stave off boredom and adulthood with their antics featuring Anna Faris, Justin Long, David Koechner, Luis Guzmán & more alongside Ryan Reynolds Monty.
Tickets are £5 and include a gourmet hotdog & free popcorn.
We'll be making some special beverages for the showing and we'll have tonnes of Cans on!
Prize for the best Goat.
Rated R.
Class.