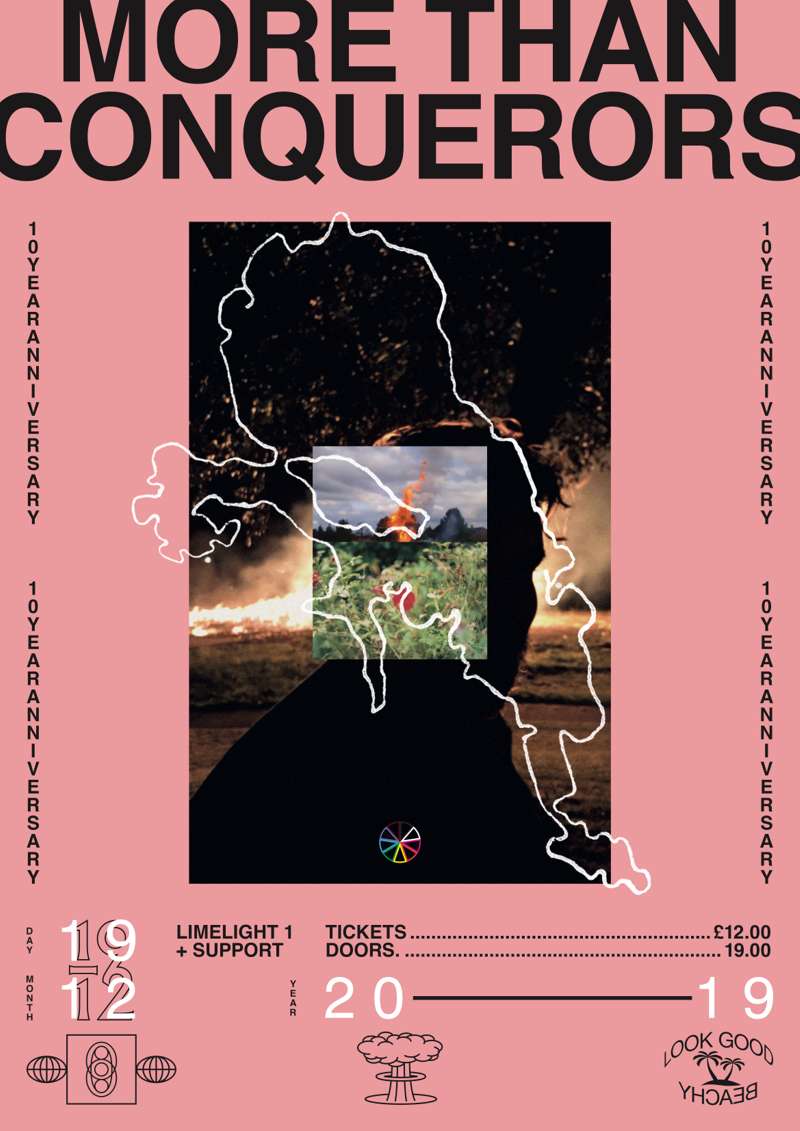 Oil Tape presents:
More Than Conquerors 10 Year Anniversary Show
More Than Conquerors
12
Entry Requirements: 18+
More Than Conquerors will return for one night for a ten year anniversary celebration along with special guests.
Line Up
5 years of living out of each other's pockets, touring hard through sickness and health, More Than Conquerors are a group of Northern Irish guys (Kris Platt, Danny Ball, Danny Mo and Jamie Neish) striving for something bigger than themselves, all the while creating a raw and thunderous soundtrack to their ever growing story.
With their aptly titled debut album, "Everything I've Learnt" released on Small Town America in 2013, More Than Conquerors took their music to a new level. After releasing two eps, grabbing Radio 1 and Radio 6 airplay (among others) and supporting acts like The 1975, Jimmy Eat World, Twin Atlantic and Feeder, More Than Conquerors have proved to the people watching that they're made for the big stage. They took the album on the road and left a trail of pounding live shows through the UK and Europe, holding close an ever increasing fanbase.
And now, with their next release on the agenda, More Than Conquerors continue to move forward, push themselves and grab you by the scruff of the neck as they go.