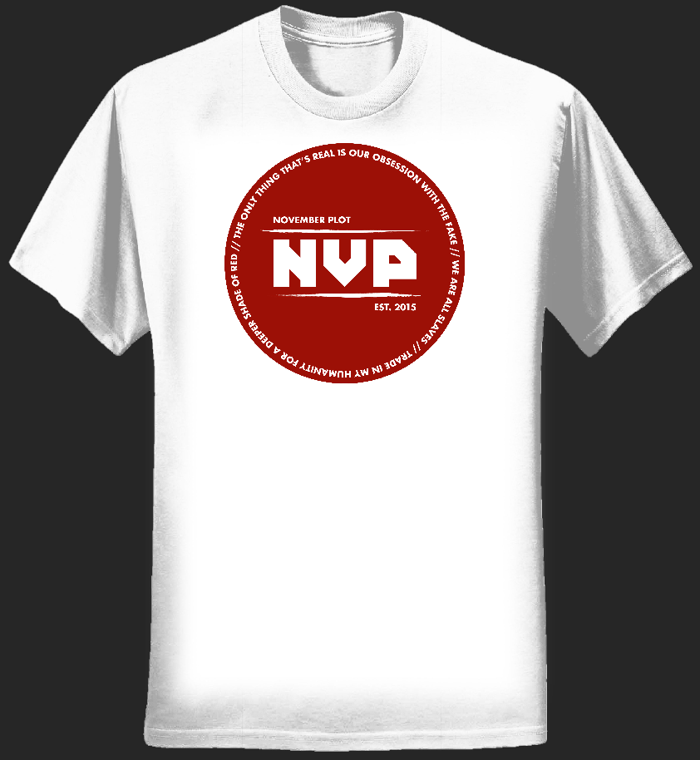 "Deeper Shade of Red" White Shirt – Womens
A lyric shirt for the people who like white, red, and lyrics.
A minimal design with words from a song you haven't even heard yet. Blood red print onto an environmentally sound Earth Positive shirt.
Strong look, sustainable threads, low price. Get it while it's fresh – which it will be forever.