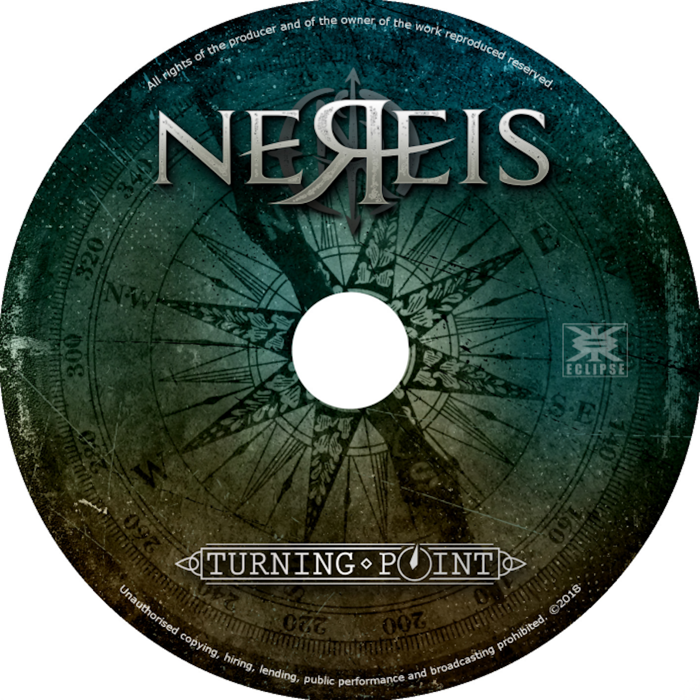 Turning Point - CD Version
Turning Point is the debut full-length album by Nereis, an alternative metal band from Trento, Italy. The album was produced by Mauro Andreolli at das Ende der Dinge, and it features twelve masterful compositions. The album will be released on June 8, 2018 via Eclipse Records.
releases June 8, 2018
We first of all want to say thanks to you for supporting us buying this CD!
We couldn't have made this work without the aid of: Grazia Aldrich, Annalisa Aldrich, Beatrice Barchiesi, Giorgio Barchiesi, Tamara Beniamini, Siliva Benatti, Francesco Bonet, Valentina Bonini, Cristina Cainelli, Andrea Folgheraiter, Vilma Gilardi, Simone Lucchetta, Elisa Marconi, David Micheli, Mark Nadalini, Alessandra Nucia, Stefania Odorizzi, Graziano Odorizzi, Piergiorgio Pessina, Robby e Mark from Sandness, Skanners, Claus Stecher, Ivan Rapid, Dimitri Vettori, High Voltage.
Especially we want to say thanks to the ones that made this album so great:
Mauro Andreolli (das Ende der Dinge) - mix producer & mastering engineer Fabio Sforza and Carmelo Giacchino (Nologo Recording Studio) - recording engineers Marco Ober (Artifact) - editing engineer Dani Hofer (Archetype Design) - artwork
all rights reserved