Heeelllooo 2023!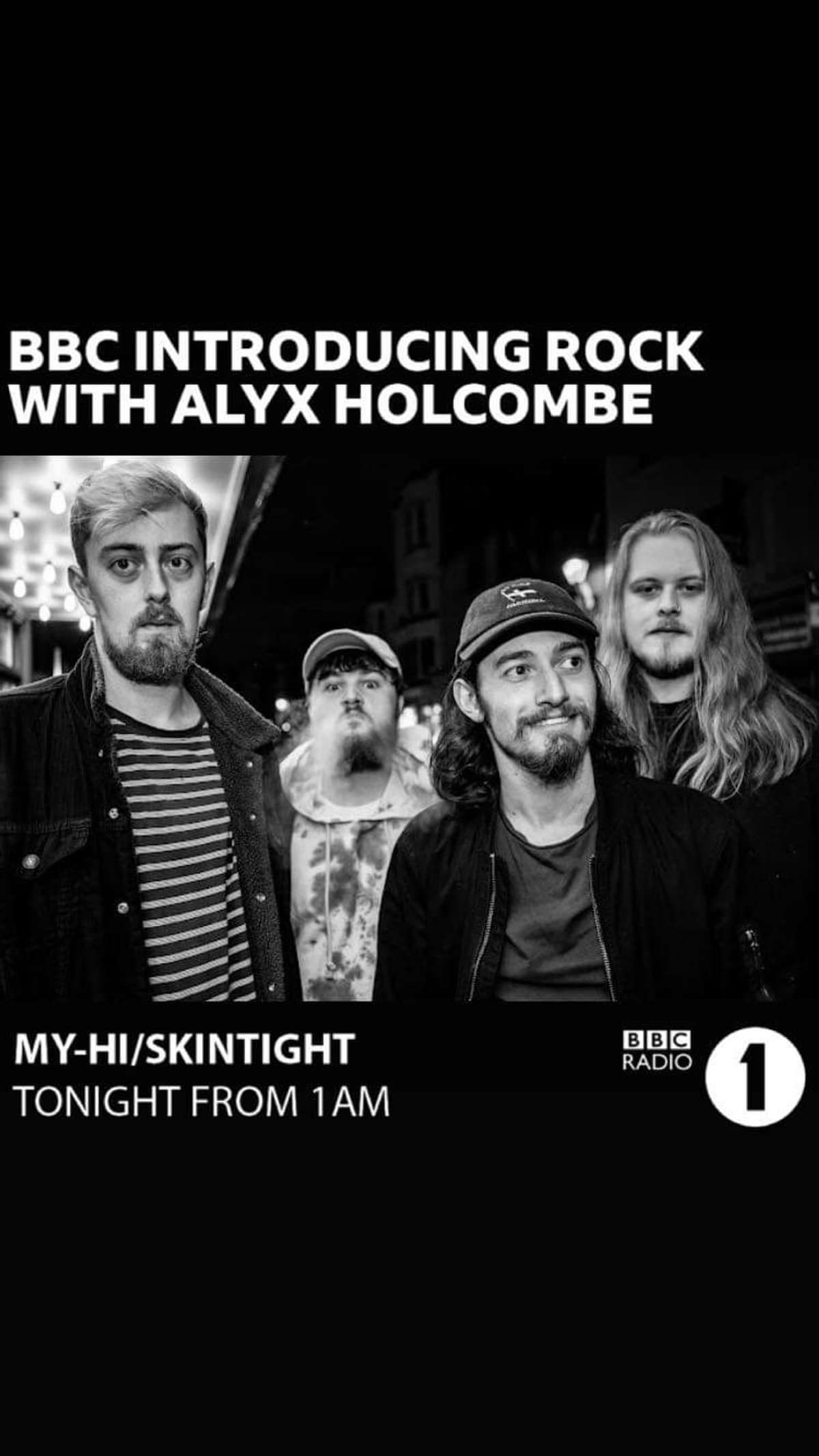 Hello to 2023!
The year is 1 month down and we feel on top of the world over here in the MY-HI universe! It has been a long time coming and a bucket list for the 4 of us for quite some time, but it has happened and we can't be more thrilled!
You may or may not know but MY-HI was played on BBC Sussex & Surrey Introducing! We can't thank you all enough for blowing up the airwaves with us and sending in all your kind words in support of the newly released single Skintight, it was truly incredible to hear!
But wait there's more... not only did we grab some air time with BBC Sussex & Surrey Introducing, we managed to get ourselves a spot on BBC Radio1 Introducing Rock! Thank you again to everyone tuning in and having a listen to us hit the mainstream radio, we can't do it without the love and support of you guys!
Be sure to check out our socials to keep up to date with our goings-on, we'll be playing in a city near you soon enough.