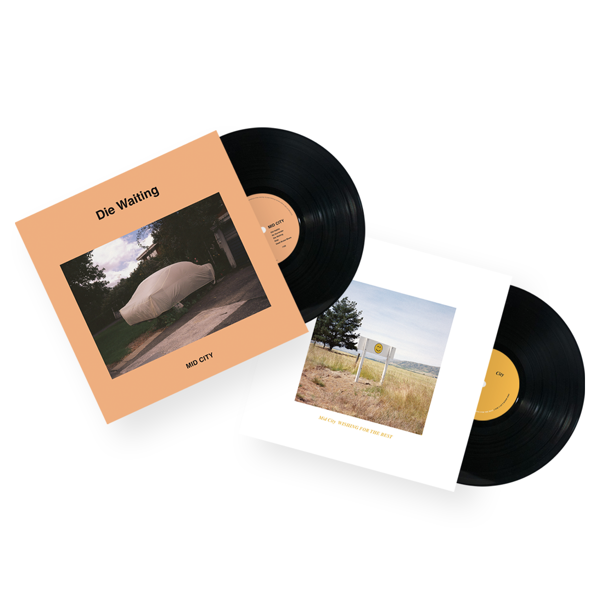 MID CITY Double EP (12" vinyl)
"DIE WAITING" and "WISHING FOR THE BEST" on the one 12" vinyl
Well, well, well...
THE ONE 12" VINYL...
SIDE A "DIE WAITING" EP
SIDE B "WISHING FOR THE BEST" EP
This is our first physical release of either EP and we are stoked to offer them on the one vinyl!!!
As shown above it is a double cover sleeve which means the record will pull out from the right for the respective artwork. They are also hand labelled /150.
Posting out within 2 business days of purchase.
Peace MC