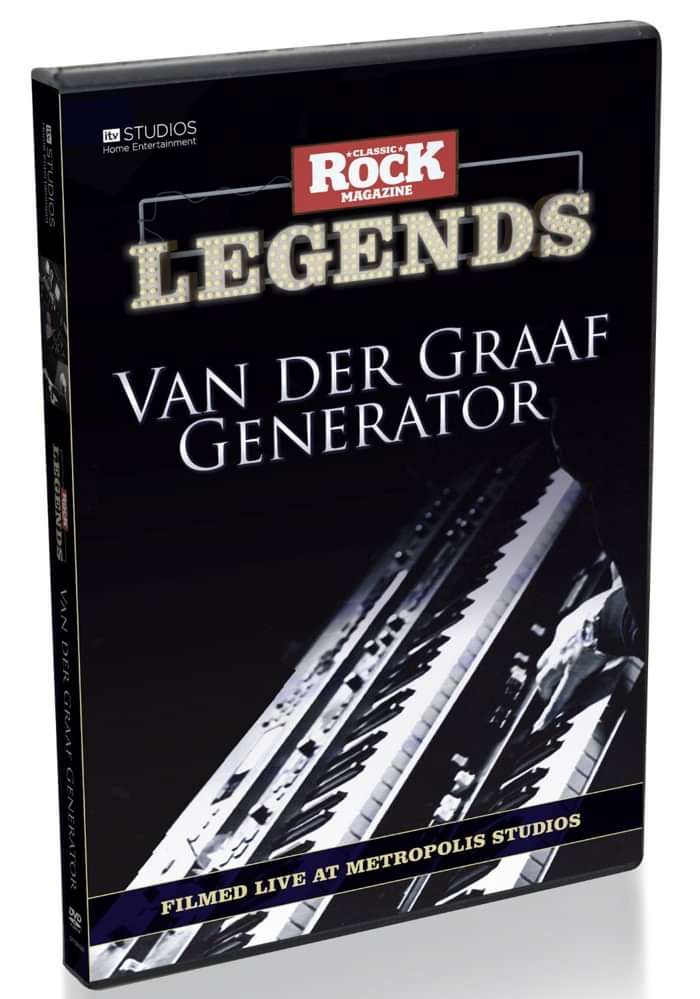 Legends: Van Der Graaf
Filmed and recorded in late December 2010 this Van Der Graaf Generator concert took place in an intimate club atmosphere with just 120 guests jammed into Metropolis Studios, London. The atmosphere of this concert was simply incredible and will never be recaptured. It includes the new songs Your Time Starts Now; Bunsho and Mr. Sands. Also included in the 89 minute concert set are many of the band's greats like Man-Erg. Footage and menus include rehearsal and setup for the concert. Songs featured are as follows:
Interference Patterns Nutter Alert Your Time Starts Now Lemmings Lifetime Bunsho Childlike Faith Mr. Sands Over The Hill We Are Not Here Man-Erg
DVD Extras Includes individual interviews with Peter Hammill; Hugh Banton; and Guy Evans recorded on the day of the concert.
The DVD is filmed in HD with stereo and 5:1 sound