metropolis presents:
Metropolis Live x Clash Magazine
The Orwells + Our Girl
Free
Entry Requirements: 18+
Metropolis Live, in partnership with Clash Magazine, is a series of monthly shows with some of the best acts around town performing live at Metropolis Studios, one of the most exclusive recording studios in the world.
Previous acts have included Nimmo, Ten Fé, Saint Leonard's Horses, Bad Pop, Piano Wire and The King's Parade.
Our March show on Monday 6th has a killer line up featuring two more amazing acts, The Orwells and Our Girl.
Doors are at 7pm
Performance starts at 745pm.
Finishes 10pm
No admittance after 745pm (the shows are recorded so arrive early to guarantee entry)
No dress code.
Line Up
The Orwells are about to hit the UK for a full tour in support of their third studio album Terrible Human Beings, just released.
Their new album on the whole, "mutilated pop songs" is how The Orwells describe it. For Terrible Human Beings, singer Mario Cuomo says, "we wanted to make songs that at their core are catchy and pretty, then slash them up."
Recorded over the course of a month at Chicago's Electrical Audio, Terrible Human Beings was produced by Jim Abbiss (Artic Monkeys, Adele), with whom The Orwells had worked on a couple of Disgraceland's best tunes. Of the recording process, guitarist Matt O'Keefe says,"The Pixies were an obsession when we were writing this album. I think that's where a lot of trying to make the songs and the guitar parts very simple was coming from, because the Pixies are kings of that. We've always been a simple band, but this time it was about trying to keep everything straightforward, nothing flashy."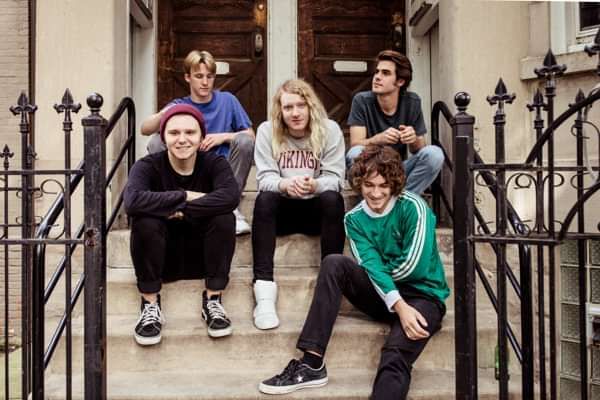 Our Girl, a product of a thriving Brighton scene that includes The Magic Gang, Theo Verney and Abbatoir Blues, are capable of switching from stark tenderness to pulverising noise in a flash.
Soph Nathan, bassist Josh Tyler and drummer Lauren Wilson have recently been playing with the likes of Genghar, TRAAMS, The Wytches, Peace, Oscar and Sunflower Bean, building up a head of steam that has seen them singled out by Lauren Laverne for special attention on BBC 6 Music.