metropolis presents:
Metropolis x Clash Magazine
Ten Fé + Nimmo
Free
Entry Requirements: 18+
Metropolis Live, in partnership with Clash Magazine, is a series of free monthly showcases presenting some of the best acts around town, performing live at Metropolis Studios, one of the most exclusive recording studios in the world.
To date we've had Saint Leonard's Horses, Bad Pop, Piano Wire and The King's Parade. Our February show on Thursday the 16th features two more amazing acts, Nimmo and Ten Fe.
If you miss the chance to grab tickets for this show, make sure you join our waiting list.
Doors are at 7pm. Performance starts at 745pm. Finishes 10pm No admittance after 745pm (the shows are recorded so arrive early to guarantee entry) No dress code.
Line Up
Ten Fé release their debut album HIT THE LIGHT on 3 February, produced by Ewan Pearson (Jagwar Ma, M83, The Rapture). With two lead singers and songwriters, Ben Moorhouse and Leo Duncan, each with their own distinct voice and songwriting style – and Ewan's trademark pulsating electronic grooves underscoring the forthcoming LP - it is of little surprise that 'Hit The Light' is marked by its diversity. Each track on the record stands independently, whilst the overall experience is balanced by the interplay between style and song. Their mix of Americana with darker, driving electronics, and vocal harmonies make the London band a genuinely exciting prospect..
NME - "a pile-driving electro banger" New Music of the Day
Line of Best Fit - "genre-melting, worlds collide.. supreme, effortless and infectious" Song of The Day
Clash – "a glorious handshake between analogue and digital"
Guardian - "a real treat"

Hype Machine No. 1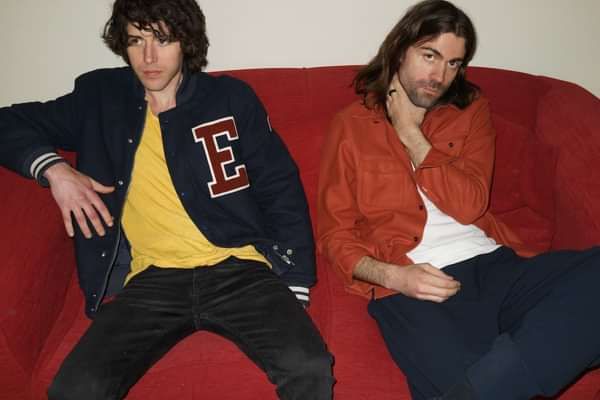 Nimmo are a unique electronic five-piece whose nocturnal escapism can be traced back to a decade-long friendship. Lives lived in parallel lend their lyrics a confessional air, whilst the blend of unfaltering dance beats, punk roots and euphoric harmonies are the result of intimate, unguarded experimentation. If their pristine sportswear and tomboyish tailoring wasn't an additional clue, Nimmo are far from your typical band.
Having signed with Columbia Records and toured with Years & Years, Nimmo remain uncompromising - on their sound, their look, their message. "We want it to come across that we are tough. But we don't want to be aggressive about it. We want people to identify with the songs and the subject matter – they should be a shared experience." It's this telepapthic bond that is also knotted through the band: from two disobedient schoolgirls ("she's my bezie innit") to a thick-as- thieves five-piece, there's no one quite like Nimmo.