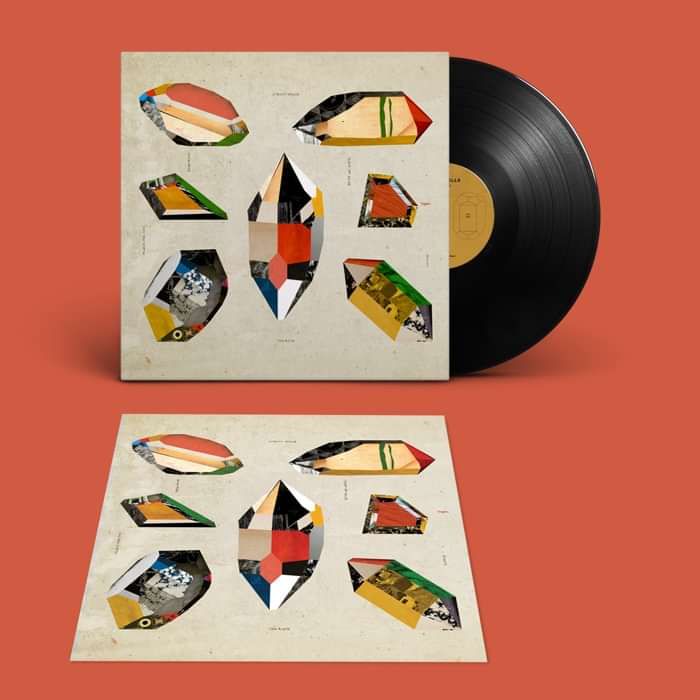 Indian Wells - New Ruins (12" Heavyweight Vinyl EP)
Indian Wells brings his first release on Mesh, 'New Ruins' - an EP of alluring melodies, driving percussion and evolving sonics.
Recorded using digital and modular synthesis in the tranquility of the Southern Italian countryside, Wells' work carries nonetheless a powerful sense of urgency.
Opener 'Black Trees' was written as a cathartic expression stemming from the rumination on the short-termism of our contemporary way of life, and its potentially disastrous environmental consequences. Whether through the stony-faced distortion of the industrial title track, the pillowy ambience of 'Night Arp Blues', or the twitchy breakbeat of 'The Now Eternal', Indian Wells's music encourages an attentive listen.
The project includes two video collaborations. The video for opening single 'Black Trees' provides the audience with an abstract digital journey infused with morphing creatures and shimmering relics, created by Italian artist Alessio Anthony and co-directed by Chiara Tomati. The second video for single 'New Ruins' is filmed in Nepal on the Annapurna Circuit and invokes a dichotomy of tranquility and fear-provoking vacuousness within the Himalayan mountains, directed and produced by Flora Macleod.
Max Cooper "Indian Wells has featured heavily for me in sets and listening in recent years, so I'm excited to welcome Pietro into the label. Beautiful rich synthesis, fuzz, harmony and playfulness throughout, I love Pietro's approach to making music. I hope it will be the first release of many."
Vinyl Tracklist A1 Black Trees A2 New Ruins A3 Night Arp Blues B1 Onlife B2 The Now Eternal
The EP arrives in 12" heavy weight vinyl with a special edition insert created and designed by Chiara Tomati.
Artwork by Chiara Tomati Written and produced by Indian Wells Mixed by Jo Ferliga at Tapewave Mastering Studio Mastered by Chris at Blacklisted Mastering Ltd.