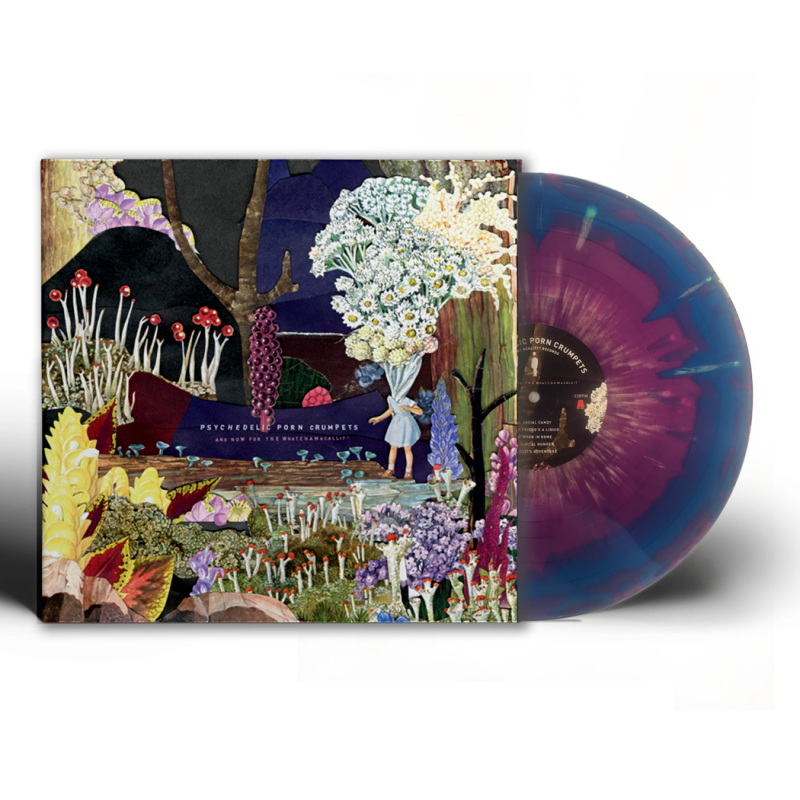 AND NOW FOR THE WHATCHAMACALLIT (TRICOLOUR SPLATTER 12" VINYL)
Thundering over the horizon out of Perth, Australia, the psyche-rock capital of the Universe, Psychedelic Porn Crumpets are taking the world by the horns. Having spent the last year slaying sold-out audiences in US, UK and Australia with their blistering live shows, the band have thrown down the gauntlet with their new album, 'And Now For The Whatchamacallit'.
The 10-track record is punctuated by the singles 'Hymn For A Droid', 'Social Candy', 'Keen For Kick Ons?' and 'Bill's Mandolin', all perfect slices of manic Psychedelic Porn Crumpets fury. This new album positions them more than ever as a band ready to explode with exciting energy and is a continuation of the musicianship fans have seen bolden over live shows and recent releases.
Available also in standard black 12" vinyl with download card, and CD.
Side A
Keen For Kick Ons?

Bill's Mandolin

Hymn For A Droid

Fields, Woods, Time

Native Tongue

Side B
Social Candy

My Friend's a Liquid

When in Rome

Digital Hunger

Dezi's Adventure