Mara Simpson band show with support from Lena Laki
Mara Simpson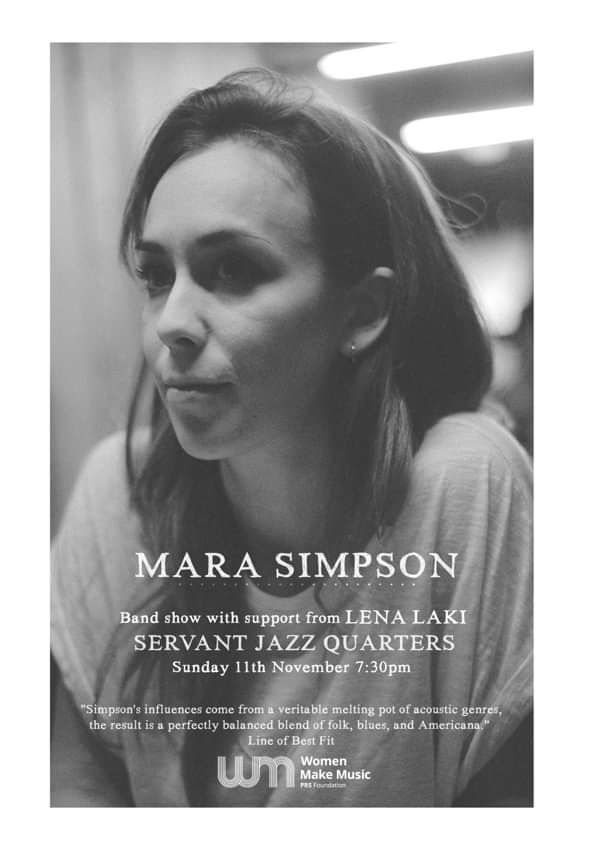 Line Up
'Simpson's influences come from a veritable melting pot of acoustic genres, but the result is anything but erratic, producing a perfectly balanced blend of folk, blues, and Americana.' The Line of Best Fit.
Introduced to the world with whisky at birth, she's captivated audiences around the world with her soulful melodies, rich lyricism, unassuming charm and wicked laugh. With a style of writing equally as eclectic as her background, Mara delivers an old soul voice with a unique perspective, quoted by New Zealand Musician Magazine as 'Soulful, sincere, warm, rich and intimate. The songwriting is stunning.'
Growing up between England and East Africa, she's played stages and festivals across Europe, New Zealand and the UK, recently completing a tour from London to Sicily playing over 40 shows. Mara and her band members now live in Brighton.
View Profile