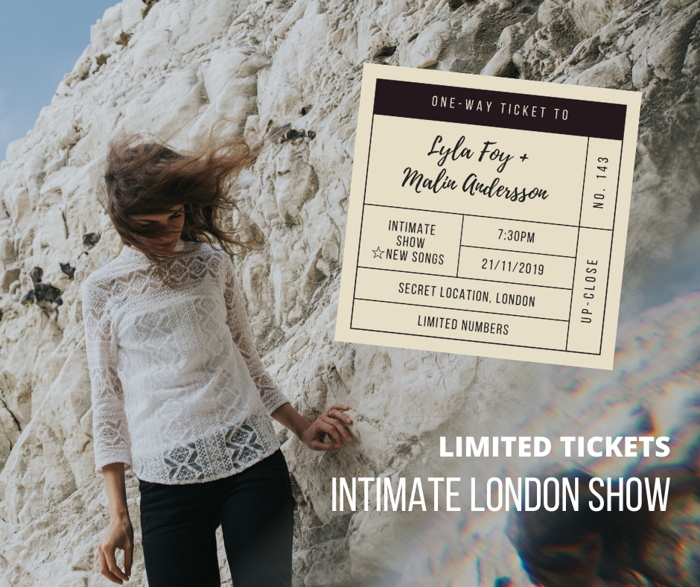 LIMITED TICKETS, Secret Location intimate show, central LONDON
21st of November, 7.30PM Central London
Together with Lyla Foy, Malin is playing an intimate show in central London on the 21st of November.
Lyla will exclusively be playing her new album✨ and Malin, as her special guest, will for the first time, be sharing her new songs.
An up-close and very special evening.
Tickets holders will be sent the address privately. Show will take place in central London.
Event details: https://www.facebook.com/events/3347750171934195/