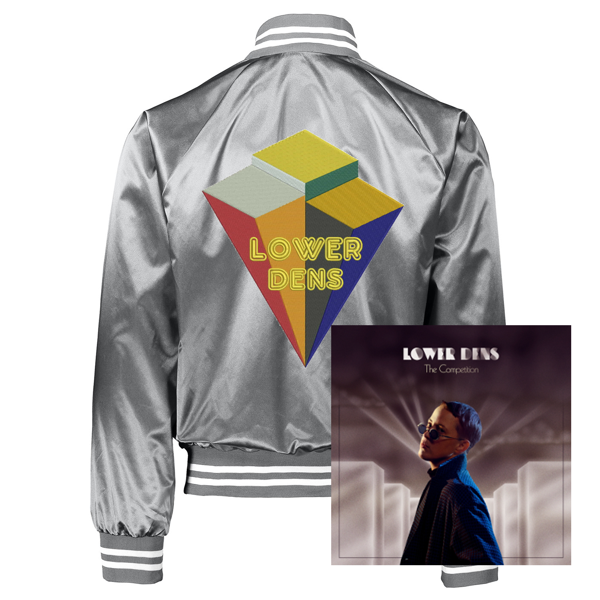 Embroidered Jacket & LP Bundle
NOTE: LP ships to arrive on release date (9/6/19). Jacket ships separately, approximately June 17th.
This bundle also includes: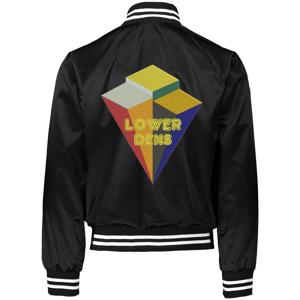 Lower Dens Embroidered Jacket
ESIMATED SHIP DATE: 6/17/19

Embroidered baseball jacket with exclusive Lower Dens design by Jana Hunter custom embroidered on back & "The Competition" stitched on front breast. Images are illustrative of design & placement, jacket is custom embroidered.
Sizes run large — please consult size chart below:
This bundle also includes: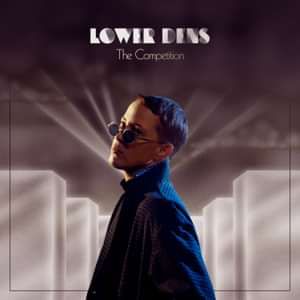 The Competition LP
This product is on pre-order and will be released Sep 6
Release Date: September 6, 2019
Record Label: Ribbon Music

Tracklist:
1. Galapagos
2. Hand of God
3. Two Faced Love
4. Young Republicans
5. Real Thing
6. Buster Keaton
7. I Drive
8. Simple Life
9. Empire Sundown
10. Lucky People
11. In Your House