...And the Beginning Continues...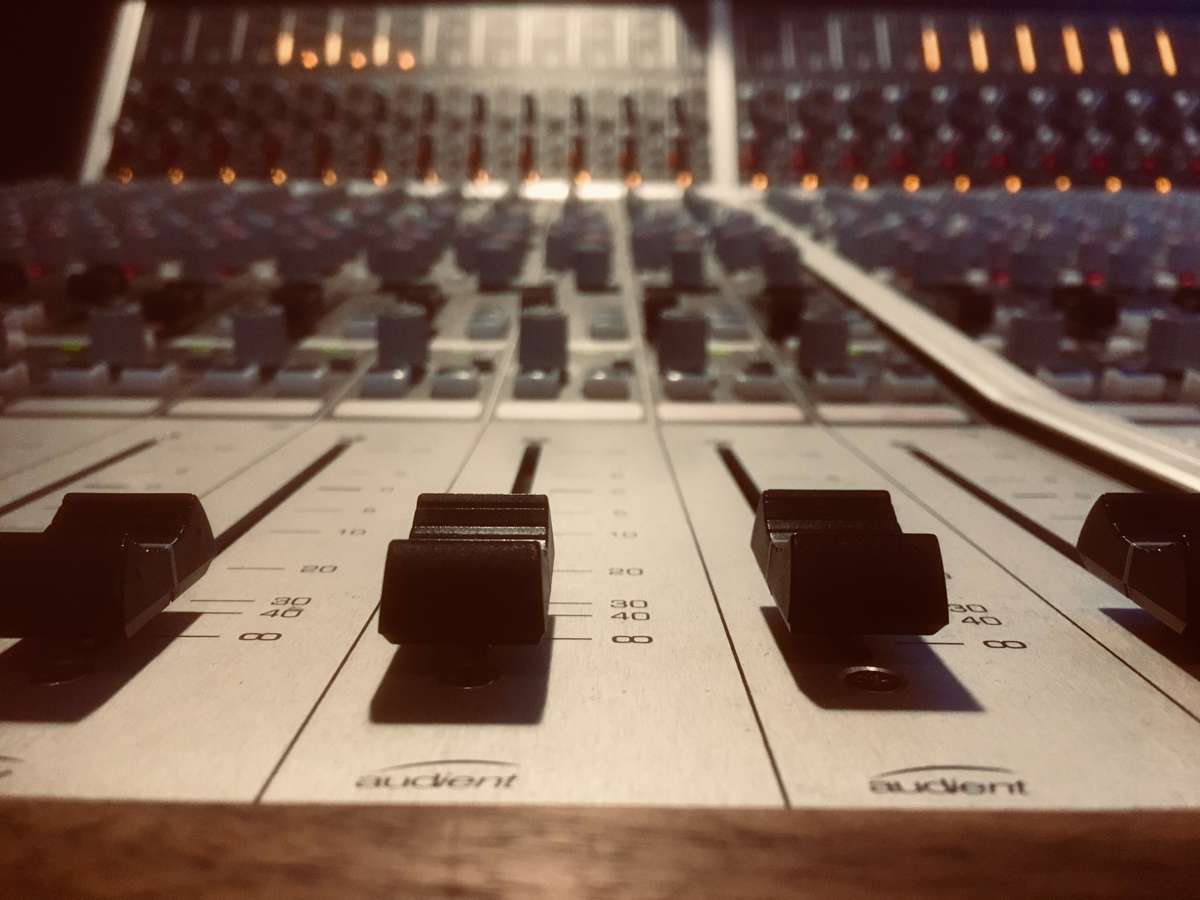 Let's bring you up to speed LoveGunners. As you know, last week we had the lovely Mr. Walshe record our Rhodri bashing some things; this week it was the turn of Matty Long and Jack Gomm. On Tuesday we walked into the studio complete with many microphones set in places that apparently makes the sound better. We just nod and agree with Ed. Jack stepped up to the mark and recorded some filthy bass lines across the tracks; exciting times! A few hours and many coffees later, all tracks had been recorded and all was considered okay by Mr. Walshe. Now it was Matty's turn to step up to the plate. He had the rest of the day to lay down the first rhythm guitar parts on the tracks, before recording all the solo's on Wednesday. Aided by a bottle of wine*, he picked up the Epiphone guitar and took it from the top. And yes, he did then take it to the bridge! Once Mr. Walshe was satisfied with the quality of noise that had been created, we finished for the day, all ready for the "Long Guitar Show" that would be happening in the morning.
And so along came that morning. A Blackstar amp was plugged into the wall, connected to several pedals, including an Electro-harmonix Synth, Hardwire Delay, Cry-Baby Wah and many more. A jack lead trailed from the last pedal leading into the centrepiece of the show, the bright red colour shining in the light... The Fender Stratocaster: "Matt's Strat". Sorry for the long intro to that, Matty told me to make the Strat seem special. I tried my best! Anyway, back to recording. Matty was the man in the spotlight today, he had to lay down several solos and intricate guitar parts to keep the songs sounding fresh. Of course, the day proceeded with many coffees, and much less wine than Tuesday. It was all starting to come together, and Ed seemed a happy bunny and so were we. Ed will be slaving away over Christmas making the songs sound sweet, and then it's the final steps of adding the vocals towards the start of next year!
This is the last Matty Long and the LoveGuns blog post of 2018, and the last post as "Matty Long and the LoveGuns"... Don't worry, we're not doing anything silly, just keep your eyes open for some changes in the New Year! So from Matt, Jack and Rhod here at LoveGuns, we wish you a very Merry Christmas, and a very Happy New Year! Peace out, LoveGunners!
*Please note that studio owners do not like wine in the studio. We were nearly asked to leave because of this, however we promised to bring narcotics next time instead, so we were let off.