Long Division 2017 presents:
Long Division - Gap Year
Allusondrugs + RIIB + Dark Horse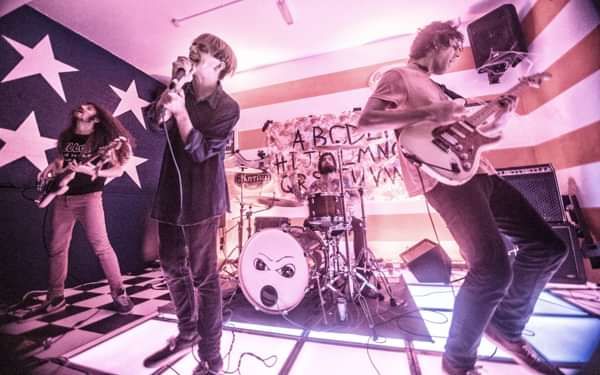 Whilst the main Long Division Festival takes a break for a year, we couldn't resist holding an event on what would have been Long Division 7. With support from Wakefield Arts Partnership we have been able to offer a limited number of free tickets to this event. We'd love to bring the music and arts scenes together to feed into our plans for 2018. Curated in collaboration with Come Play With Me.
Expect Music, Film and Art. Allusondrugs and Dark Horse announced so far.
Line Up
"Allusondrugs are not merely another Yorkshire band: they are perhaps one of the most spectacular and urgent groups the country has to offer"
The 5 piece from Castleford, Leeds have been riding a constant tornado of success since forming back in July 2012. They have been delivering their mix of exciting guitar fuelled rock music through relentless and explosive live shows all over the UK, all backed by consistent sold out single releases. The band's debut EP (released on Clue Records) is available now from www.allusondrugs.com
...REVIEWS...
"These West Yorkshire newcomers create a mesmerising concoction of psychedelia set to blissed-out vocals that sound like they've arrived via some metal influences. New single "Nervous" features spaced-out guitar work set to a sultry bass line that quickly expands into a chorus of full-frontal grunge fuckery" NME
''There's few who would contend Allusondrugs are easily one of the most exciting new bands the UK has to offer'' ALREADY HEARD
"A trippy injection of bulldozing riffs, hypnotic vocals and mosh pit igniting fury... Grunge revivalism is in rude health, thanks to riff-hungry bands such as Allusondrugs and Dinosaur Pile Up" Q MAGAZINE
"A Brilliant D.I.Y video with an awesome ending." KERRANG
"With guitars so dark they'd make Josh Homme's hips swivel into oblivion and double vocals so together they put Elliott Smith to shame, Allusondrugs are clearly practised in their craft, and this new single is the perfect demonstration of said craft. So sit back and let the fuzz swallow you, so you too may feel like Allthemondrugs." DONT NEED NO MELODY
"So these are a pretty fun band. Yorkshire based Allusondrugs have a distinctly grunge sound but there's something a bit more delicate to the vocals and guitar playing. There's grunge, heavy rock, psych and emo all thrown in for what is a very solid single." ARTROCKER
"…were [Plasters] to have been released when shoegaze was at its peak this song would have been declared an anthem and Allusondrugs would have been gracing the front cover of next week's NME." 9/10 - LEEDS MUSIC SCENE
"Influenced by the grunge scene, the band are quickly delivering a distinctive sound with a surrealist edge...The band will be heading showcasing their head turning live performance around Yorkshire in PUNKTASTIC
"The new Allusondrugs single is called Nervous, and we bet the band have never felt that; how could they when they can switch from big riffs to psych haze and keep everything grungy? The only bad thing about the Yorkshire band is we can't talk about a new album yet." SUPAJAM
" They make beautiful, fuzzed up grunge pop. "Plasters" combines a shoegazeish wall of guitar noise with a soaring chorus. It's grunge through a fuzz freak filter and I can't get enough of it." IN THE STREAM OF COMMERCE
"...Allusondrugs are a band that I instantly and inexplicably love. On one level it's straight up rock, on another level it's shoegaze indie, between those two it's a grunge ballad and every now and again there are some experimental, almost Jazz like temptations peeking through." ELUSIVE LITTLE COMMENTS
"fuzzy guitars, great harmonies & some fantastic heavy riffs" IMPROPAGANDA
"Plasters starts off with a slow melodic build, beautiful vocal harmonies & unique guitar which is cleverly put together to create an impressive track that get's stuck into your head" JOLT MAGAZINE
View Profile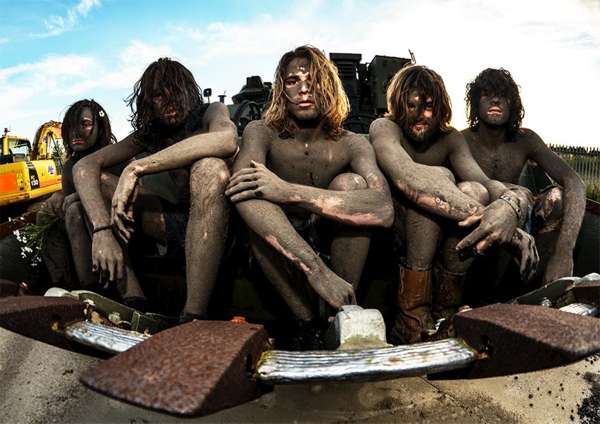 RIIB is the new project of Leeds based singer-songwriter James Mainwaring who is previously known for his saxophone playing in the Mercury Prize and MOBO nominated Roller Trio and as a guest with indie rock band Django Django
After a busy touring period, James picked up a guitar he hadn't played since high school and rediscovered his passion for songwriting, thinking only himself and his bedroom walls would hear it. It was only when his housemate heard Hello Stranger through the walls and urged James to share his music that he invited people round to his house to hear a set. Local promoter and singer-songwriter Hayley Gaftarnik was one of those who attended, immediatly booking him to perform some acoustic gigs.
James spent the next year on the road with Django Django playing saxophone and guitar, but continued to write on the back of the tour bus, at festivals, hotels and dressing rooms all around the UK, Europe and Moscow, whilst gaining experience performing to large audiences and learning how larger bands develop their shows.
Inspired by his touring experience, James returned to Leeds and formed RIIB with fellow Roller Trio members Luke Reddin-Williams (drums and triggers), Luke Wynter (guitar, bass and keyboard) and guitarist Matias Reed. Some live videos made their way online and after coming to the attention of producer Tim Bazell, the band were invited to his London based studio Heart of Gold.
RIIB's music is eclectic, a blend of alternative, pop, indie, math with jazz influences. The pensive and reflective debut single 'Hello Stranger' is one of the first songs James wrote in the bedroom period. It features coiling verse melodies, a contagious chorus and powerful golden section - driven by hypnotic polyrhythms on vibraphones and marimbas, and a guest appearance from drummer Joost Hendrickx.
View Profile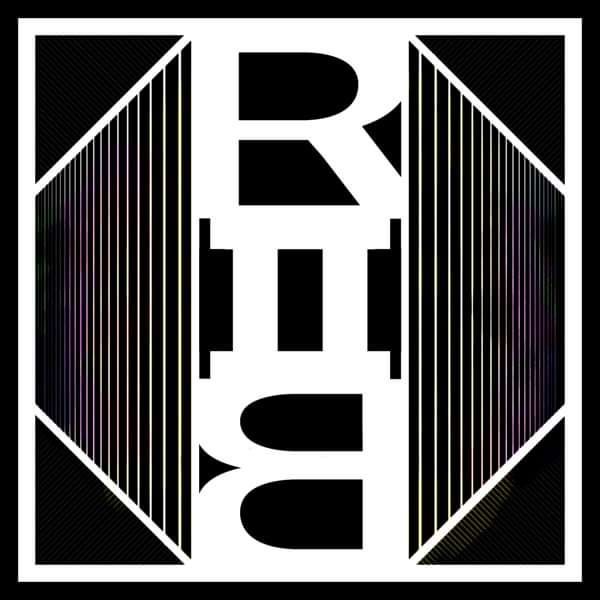 The studio project of Matt Knee featuring vocals by Rosie Doonan. 2 years on from releasing single 'Down to the Bridge' Matt Knee returns with the first EP from 'Dark Horse', a solo studio project started in 2016 brought to life with Rosie Doonan on vocals once again. The 3 track EP titled 'Shot Down' features the lead track 'Dark Horse', 'Autumn' and finally 'Shot Down', is released on 03/03/17.
View Profile