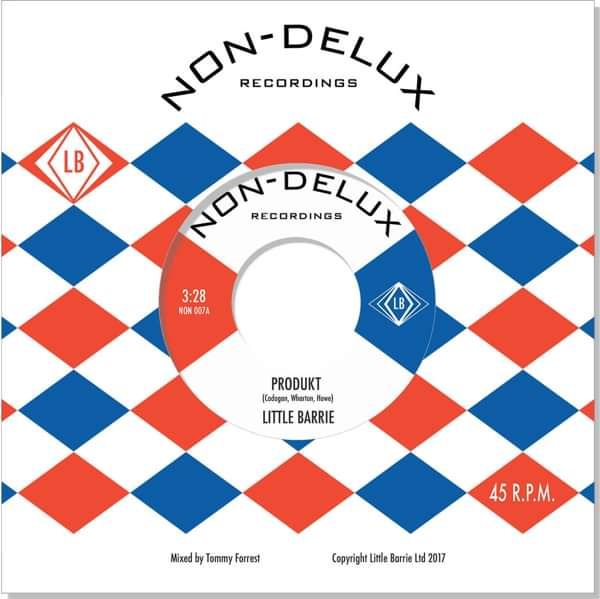 Single - Produkt b/w You Won't Stop Us
7" single from the forthcoming album 'Death Express'
There's no political message, just lyrical food for thought, and some of the tautest, most incendiary grooves you'll ever hear, enticing even dancefloor-shy listeners to hip-shake away their cares.
Recorded at Boogie Back 2, their practice space in Hornsey, that the sound of this single and subsequently 'Death Express' was born – and recorded, as they ended up spurning big, expensive studios, in favour of a couple of ancient MacBooks, and an old tape machine. It came out vibey and spontaneous, like a '60s garage nugget repurposed for a hip hop block party.
In layman's terms: in your face; live and dangerous.