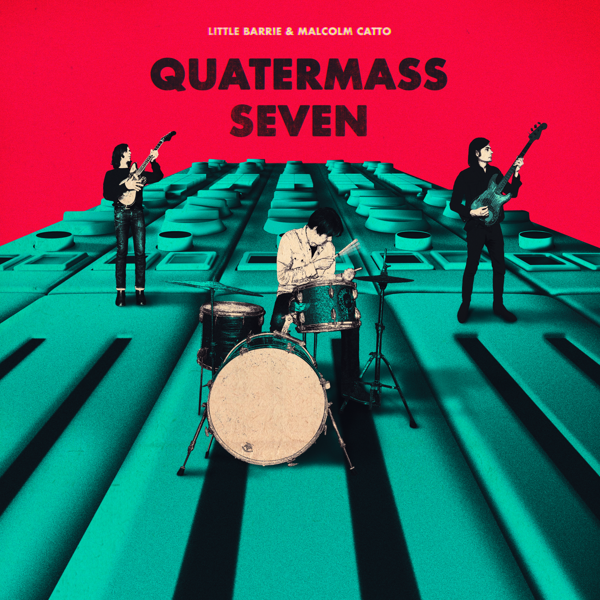 Little Barrie & Malcolm Catto - Quatermass Seven - Vinyl - Awaiting new stock!
Little Barrie & Malcolm Catto
NB - unfortunately we have had to slightly increase our price on the vinyl. This due to the increased shipping costs from the USA which is partly due to the impact on the Coronavirus pandemic as a significant proportion of international shipping is on commercial passenger flights.
Born in a Dalston basement, Quatermass Seven by Little Barrie & Malcolm Catto could only have been produced in the colourful streets of sprawling London. Driven by the three contributing musicians' 25-year plus journey through multiple genres and inspirations, what you hear within its seven tracks is the '60s British blues explosion colliding with a mid '70s Bronx block party; Haight Ashbury acid rock mashed up with Manchester's summer of love circa '88; or a prime slice of UK freakbeat broadcast from New York's jazz underground, emerging kicking and screaming above London city tower blocks.
Rest In Blue
You're Only You
Repeater #2
T.R.A.B.S.
Steel Drum
After After
Reapeater #1