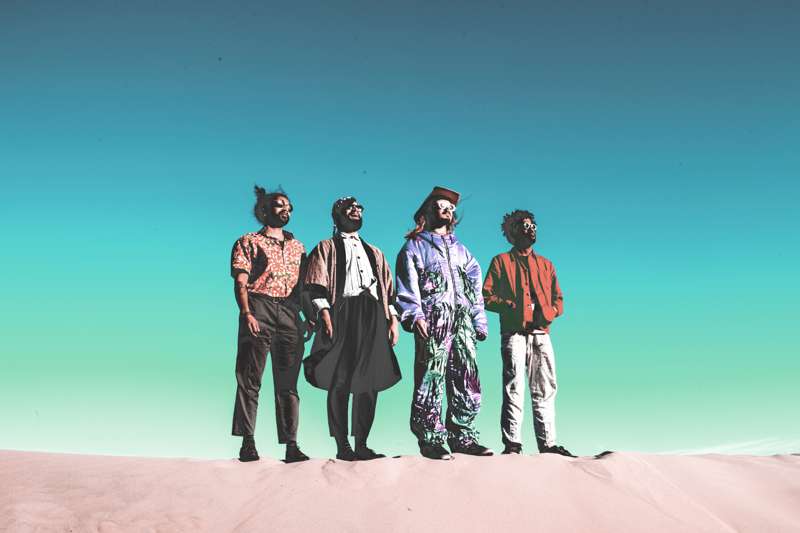 Metronome presents:
Flamingods
£10.00
Entry Requirements: 14+
Line Up
Flamingods are a four-piece multi-instrumental band from Bahrain and London, founded in 2010 by Kamal Rasool and now consisting of Rasool, Sam Rowe, Charles Prest and Karthik Poduval. The group explores and experiments with an array of influences from Western psychedelia, jazz and indie, to a wide-eyed obsession with music from the East. Using a vast selection of instruments from the Middle East and Asia, the band marries this with Western synthesisers, guitars and drums to create a potent sound all of its own that they call 'Exotic Psychedelia'. They have previously released music on an array of reputable indies including Moshi Moshi, Soundway, Art is Hard and Shape and are currently working on their fourth studio record.
Flamingods have garnered a reputation as one of the most exciting and energising live acts to emerge in recent years. They've appeared at festivals including Glastonbury, Bestival, Transmusicales, SXSW, The Great Escape, Green Man, and End Of The Road, and sold out shows in clubs around Europe. Their colourful and animated live set, described by The Quietus as "a melting pot of psychedelic-flavoured fare" has universal appeal and has won them fans across the globe.
For more information, tour dates and general news, check out www.flamingods.com
"All hail Flamingods and their psychedelic music for the soul!" i-D "Prepare to be bombarded by bliss… Out of this world music" The Guardian "One of the most experimental psychedelic bands in existence" Matt Wilkinson, Beats 1 "One of my favourite things i've heard this year" Tom Ravenscroft, BBC 6 Music