Last One To Die presents:
THE EXPLOITED LIVE AT LAST ONE TO DIE - CARAMAGNA PIEMONTE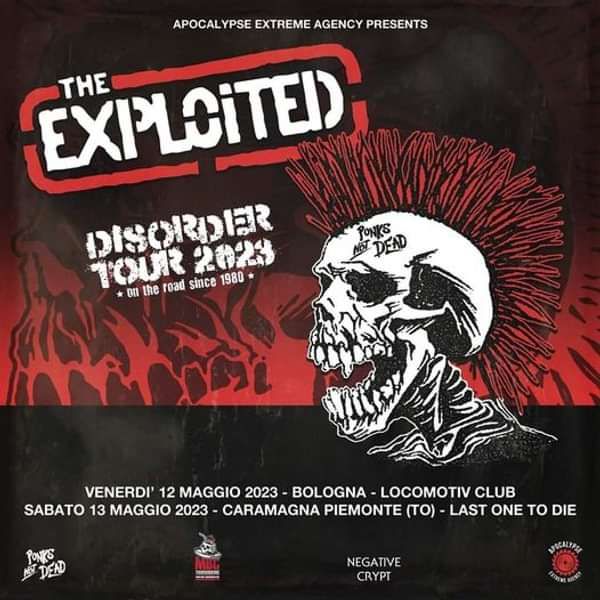 Torna in Italia una vera e propria icona della scena Punk/Hardcore mondiale, THE EXPLOITED! La storica band, capitanata dal mitico Wattie Buchan, sarà a Caramagna Piemonte (TO) SABATO 14 maggio 2023, con il "Disorder Tour". Le band di supporto verranno annunciate a breve.