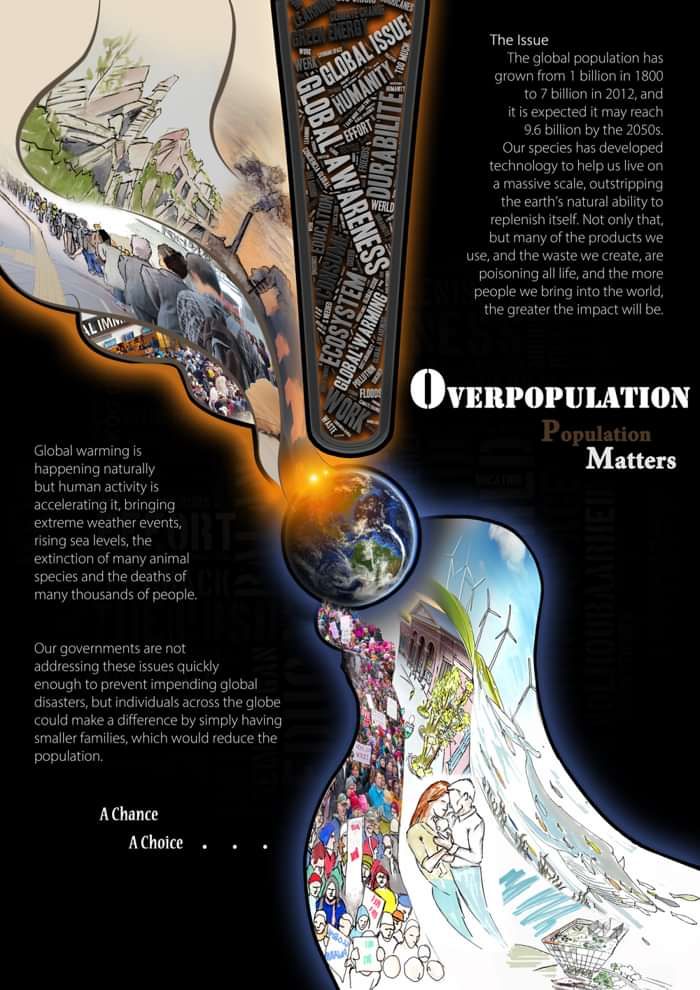 Don't Have More Than Two
The population song you have to listen to...
Download for free by joining the mailing list to receive news and offers from Elaine Samuels. You can unsubscribe at any time. We'll also ask you to confirm your location in order to help with future event planning. For more details see the privacy policy.
This service is provided by Music Glue. By submitting this form you agree to the terms and conditions
This song is about what the growing numbers of human beings are doing to the planet we depend on and explains a way to solve our overpopulation problem and give our future generations a chance for life.
Please spread the word about this issue by spreading the link to this page and free download.
If you want to help further with this population problem, find out more from the group, Population Matters and you can see if you have a local group to join by emailing supporters@populationmatters.org
This song was written by singer / songwriter / guitarist, Elaine Samuels, lead singer, song-writer and guitarist with the Kindred Spirit Band.
The band are a unique, electric violin / flute / sax / female vocals driven prog folk rock band.
"These musicians are so talented, their singing is so harmonious, and they truly raise the bar for live music. This is an experience, something different, something special. Don't miss out" Rebecca Grogan, Music Manager OSC
Click on the "Kindred Spirit Band" link above to find out more about the band, where you can see them performing and listen to further audio and video.
The WAV version of this concept song is going to come out as part of the band's forthcoming album, which is being finished this year and should be available to purchase in the autumn of 2019.
We would like to thank Jez Larder at Skyline Studios for his recording and producing skills and to all our friends and their family and friends who sang on the choruses of this song!