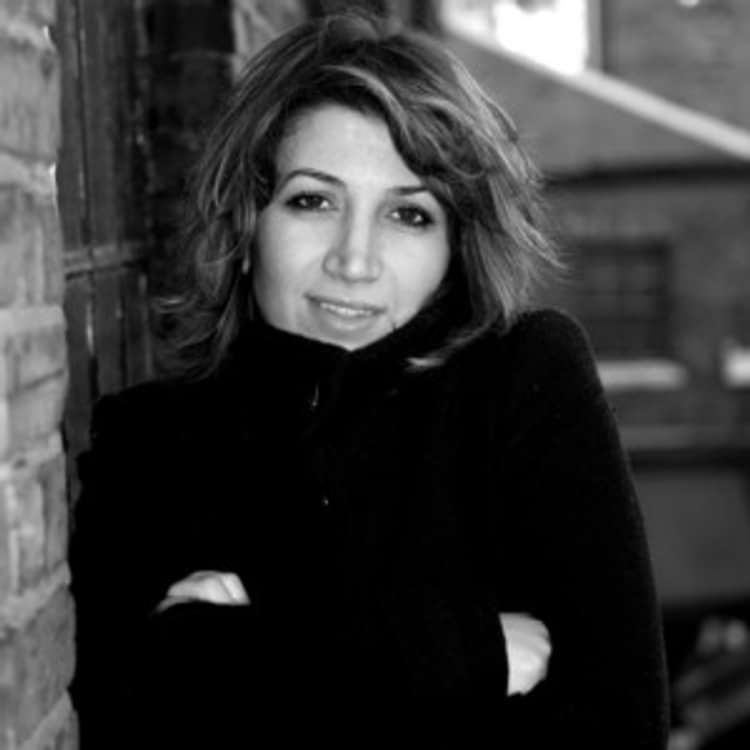 Kazum presents:
OLCAY BAYIR DJANAN TURAN ERDOGAN BAYIR ECE DUZGIT DEBORA IPEKEL - ALBUM FUNDRAISER
£10
Entry Requirements: none
Buy Tickets
At EPIC - 13 STOKE NEWINGTON RD LONDON N16 8BH Join us at Epic for a night of amazing talent and positive energy, and at the same time support crowdfunding for Olcay Bayir's new album Ruya. Let's make it happen! We need your support. 3 live acts, and DJs till late.
OLCAY BAYIR London singer songwriter Olcay Bayir was opera-trained but her musical heart lies in Anatolia. With appearances at international festival, BBC radio, and television, her talent as a singer with a velvet voice has been widely recognised. She will be showcasing new material from her forthcoming album Ruya alongside traditional music performed by a hugely talented band led by Giuliano Modarelli from the group Kefaya.
"a woman whose voice is extraordinary in range and emotional power" Shepherd Express "Sometimes you hear a debut album and get completely blown away by its quality and feel. Olcay Bayır's Neva is such an album" Al Arte Magazine
This concert is organised to raise funds for Olcay's second album. We have till end of April to reach the funding target. Please click here, pre-order the album or chose other benefits and of course come to the concert. http://www.pledgemusic.com/projects/olcaybayir
DJANAN TURAN Djanan's sassy, quirky and positive vibe has become a regular feature at UK festivals and London clubs, with influences from jazz to raga and Turkish beats, cabaret and - in her last release Dancing Feet - disco. She has collaborated with Sam and The Womp, The Egg, Raz Olsher, Dlia V, Robin Twelvetree, Voices of Nature and many others. She's now hosting a monthly night at lush members club of Covent Garden The Library.
ERDOGAN BAYIR Olcay's brother Erdogan has long been known on the London scene for his performance of rootsy, traditional Turkish and Kurdish music, accompanying himself on saz lute. Performing from age 5 and conservatoire-trained, he is a composer and songwriter.
DJS ECE DUZGIT (Love Vinyl) & DEBORA IPEKEL (Worldwide FM) Both from Istanbul, vinyl collectors Ece and Debora have performed at international festivals, Jazz Café, and host their own radio show at Worldwide FM. Tonight's show will see them playing some rare Turkish underground groove on vinyl.