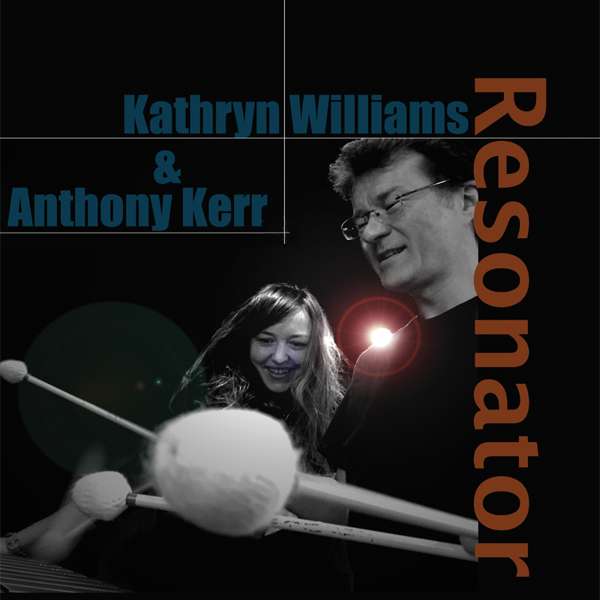 12" Vinyl + CD + FREE Download
Get 'Resonator' on 12" vinyl & CD and receive the album Digitally for FREE.
Williams' forthcoming album 'Resonator' strips away the bombast of previous versions of much loved songs such as "My Funny Valentine" and "Stormy Weather", leaving them exposed and yearning – exuding a dream-like and hypnotic luminosity. Kathryn has teamed up with revered jazz musician and vibraphone player Anthony Kerr, to create a complete re-imagining of classic jazz standards.
Tracklisting: 1. You Don't Know What Love Is 2. My Funny Valentine 3. Every Time We Say Goodbye 4. I'm a Fool to Want You 5. Like Someone in Love 6. The Very Thought of You 7. The Man I love 8. Embraceable You 10. Stormy Weather 11. Autumn Leaves
$30.21
Select from options below to add to basket
This bundle also includes:

My Funny Valentine [FREE DOWNLOAD]

Free Digital Download - Instant Grat Track

This bundle also includes:

Autumn Leaves [FREE DOWNLOAD]

Free Digital Download - Instant grat track

This bundle also includes:

Resonator CD

Kathryn Williams' forthcoming album 'Resonator' strips away the bombast of previous versions of much loved songs such as "My Funny Valentine" and "Stormy Weather", leaving them exposed and yearning – exuding a dream-like and hypnotic luminosity. Kathryn has teamed up with revered jazz musician and vibraphone player Anthony Kerr, to create a complete re-imagining of classic jazz standards.

Get your copy on CD.

Tracklisting: 1. You Don't Know What Love Is 2. My Funny Valentine 3. Every Time We Say Goodbye 4. I'm a Fool to Want You 5. Like Someone in Love 6. The Very Thought of You 7. The Man I love 8. Embraceable You 10. Stormy Weather 11. Autumn Leaves

This bundle also includes:

Resonator Download

Williams' forthcoming album 'Resonator' strips away the bombast of previous versions of much loved songs such as "My Funny Valentine" and "Stormy Weather", leaving them exposed and yearning – exuding a dream-like and hypnotic luminosity. Kathryn has teamed up with revered jazz musician and vibraphone player Anthony Kerr, to create a complete re-imagining of classic jazz standards.

Get the full album Digitally here.

Tracklisting: 1. You Don't Know What Love Is 2. My Funny Valentine 3. Every Time We Say Goodbye 4. I'm a Fool to Want You 5. Like Someone in Love 6. The Very Thought of You 7. The Man I love 8. Embraceable You 10. Stormy Weather 11. Autumn Leaves

This bundle also includes:

Resonator Vinyl

Williams' forthcoming album 'Resonator' strips away the bombast of previous versions of much loved songs such as "My Funny Valentine" and "Stormy Weather", leaving them exposed and yearning – exuding a dream-like and hypnotic luminosity. Kathryn has teamed up with revered jazz musician and vibraphone player Anthony Kerr, to create a complete re-imagining of classic jazz standards.

Get your copy on 12" vinyl.

Tracklisting: 1. You Don't Know What Love Is 2. My Funny Valentine 3. Every Time We Say Goodbye 4. I'm a Fool to Want You 5. Like Someone in Love 6. The Very Thought of You 7. The Man I love 8. Embraceable You 10. Stormy Weather 11. Autumn Leaves