Karousel Music presents:
East London Showcase - SESAC x KAROUSEL
Ren Harvieu + Rory Butler + The Goat Roper Rodeo Band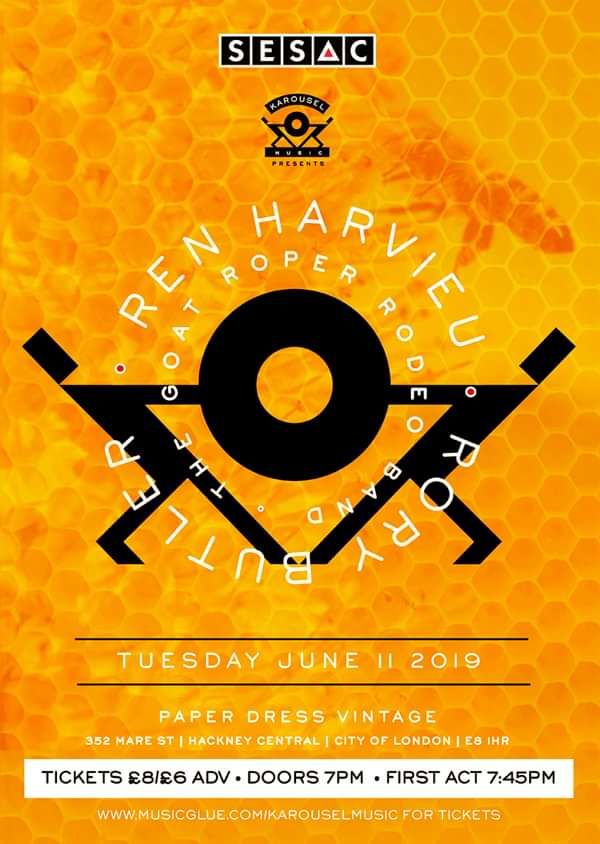 Line Up
"Harvieu is the kind of Salford lass you can imagine a young Morrissey raving about… a fully formed star." - THE GUARDIAN 5/5
"accessibly sumptuous…between easy-listening seductress and torch-song belter, her voice is soulful and dreamy with just a tang of something muskier in its sweetness." - THE DAILY TELEGRAPH 4/5
"Hers is an arresting voice, soft and sweet, but dark in hue and sharp with melancholy, like a vinegar smoothie…. this is an impeccable debut." - NME
"Ren Harvieu is the real deal as an artist and performer, but also as a person…" - LOUDER THAN WAR
"Sit up and pay attention to a major new British talent." - The Daily Express 4/5

Ren Harvieu is a darkly enigmatic singer/songwriter from Salford, Manchester. Her top 5 UK debut album 'Through The Night' showcased her supple yearning voice and leant towards 60's pop, country & soul. She has performed with an eclectic array of artists including the legendary Tom Jones, US rapper Nas and with the BBC Philharmonic Orchestra. She's currently putting the finishing touches to her follow up album with songwriting partner Romeo Stodart of The Magic Numbers, it promises to be something truly special.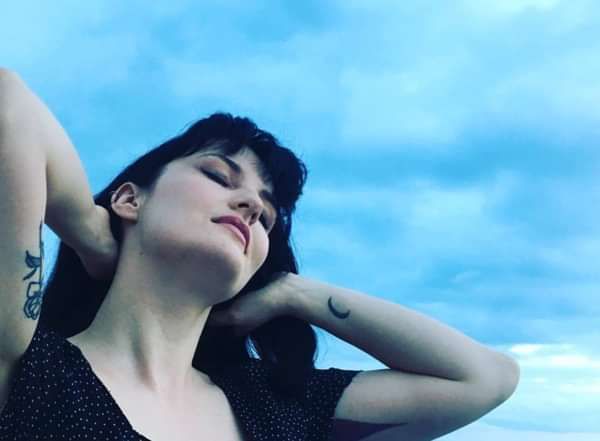 Every acoustic singer-songwriter will claim they were born with music in their blood, but few were born with music in their basement. Rory Butler's childhood home was built on music; his father ran a recording studio in the cellar. It's unsurprising then, that music became Rory's world. Encouraged by his parents and their love of Woody Guthrie, Joni Mitchell, Tim Buckley and early John Martyn, Rory's childhood was spent recording whole albums of "very strange material" in the basement studio with his brother, the experimental post-rock foil to his budding acoustic artistry.
While the influences are there for all to hear, he is increasingly his own man, and recent singles have paved the way for the new album that has been recorded at Ray Davies' legendary analogue studio, KONK in Crouch End with an all star cast. This is an artist who will be making records for 30 years at least, and while he's gone deliberately under the radar press wise with the tester singles, (Black and Blue hit 700,000 on Spotify) don't expect him to be a secret for much longer.
The Goat Roper Rodeo Band