Karousel Music presents:
East London Showcase with SESAC and Karousel Music
Electric Enemy + Sam Brookes + Later Youth + Holloway Road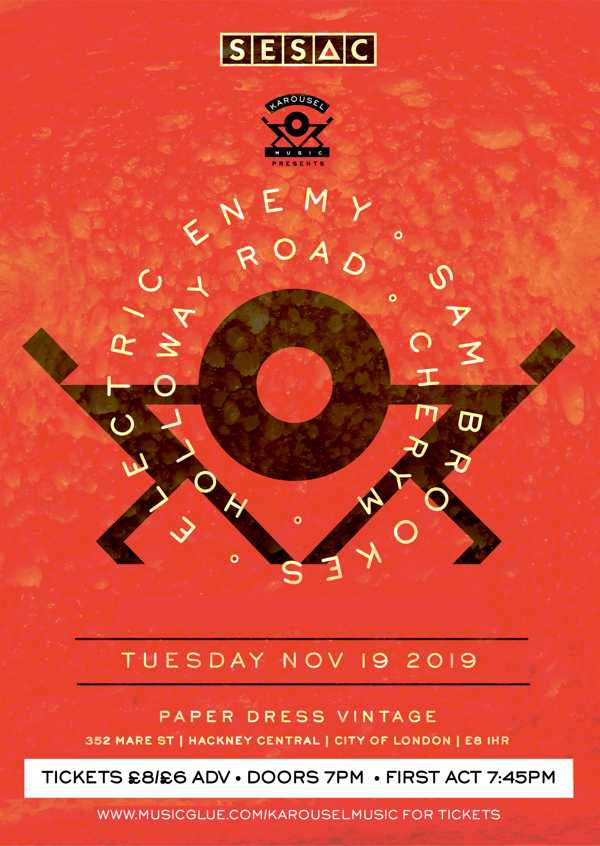 Line Up
The London-based four-piece, who have been honing their grandiose heavy pop sound for the past two years, made their breakthrough early this summer when they opened the main stage at the Isle of Wight festival and released their debut track Climb. The track went on to feature in Spotify's Hot New Bands and Amazon's Best New Bands editorial playlists. Last month, they headlined the International Festival Forum 'Solo Presents' stage at The Monarch in London to a packed out industry audience, which led to further festival bookings. Now they are back with this tightly produced blast of rock goodness, full of powerful guitar riffs, melodic piano motifs, and one hell of a chorus, all set to lift your spirits and deliver a powerful message. Watch the video here. It's the kind of song we can see easily being picked up for sync to a big American TV series or Hollywood action/comic-book film, it's that epic. They are currently recording their debut album with producer Sam Miller (Paloma Faith, Razorlight) to be released next year, but you can hear more from them next Thursday (24 October) when they support Bang Bang Romeo at Omeara in London. They may be wearing their influences on their sleeves but with melodic hooks and anthemic choruses like this, who cares, this is rock music at its finest.
Contact
Label: Lisa Stanway, Red Sun Records National Radio: Richard Perry, RPPR TV: Joggs Camfield, Nine Black Live: Richard Barber & John Giddings, Solo Agency Management: Lisa Stanway, VDR Management
                                                                EE     

View Profile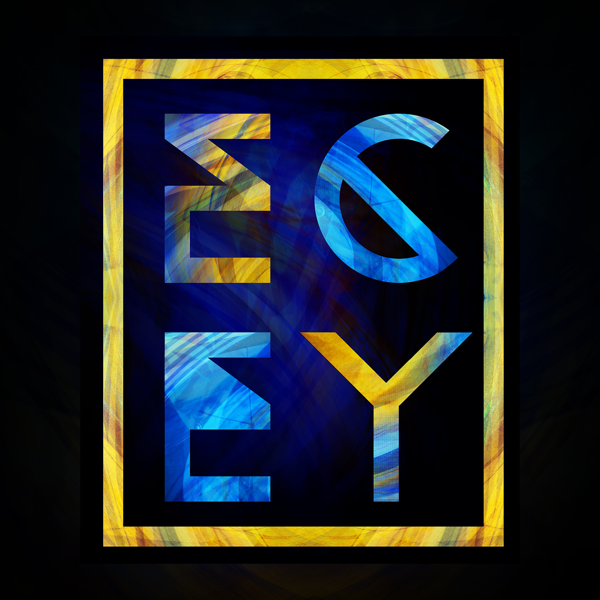 "He excels at propulsive, narratively rich folk, delivered in a soaring, clear-as-a-bell singing voice"- The Sunday Times
"There is something of a Tim Buckley about Sam Brookes...a sense of powerful fragility...vast emotional reserves at work" -- Andy Gill -- The Independent ****
Inspired by the folk revivalists of the 60s, a sixteen-year - old Sam Brookes began to write and perform while training as a gilder in his late father's workshop. By his mid- twenties, Brookes had begun to receive serious critical recognition and his sophomore album, Kairos, was acclaimed by The Independent as one of the stand - out records of the year. Brookes is reminiscent of Tim Buckley as he glides between the lower and upper registers of his four - octave range. His pure voice, evocative lyrics and soaring melodies have made him a rising figure in the alt-folk scene. Now in demand as a vocalist and collaborator, the long list of artists Brookes has worked with includes Scott Matthews, Lucy Rose, Newton Faulkner and Basement Jaxx.
View Profile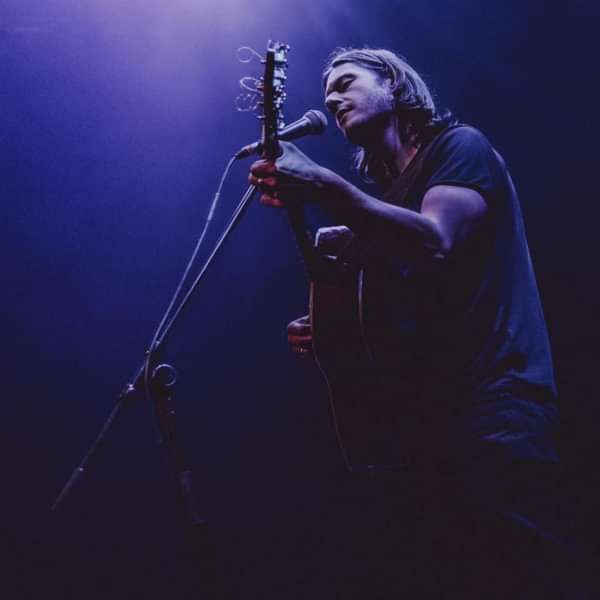 Later Youth
The first thing you notice about UK duo Holloway Road's live performance is that it doesn't look like country music; they're more baseball caps and trainers than Stetsons and boots. But the sound they make sits somewhere between the country-pop chart and the Nashville songwriting they both grew up listening to. The second thing you notice is the crowd's response; Holloway Road have spent the last two years playing throughout the UK & Europe, honing their live show, and as a result they understand the importance of being both a standout name on any lineup and a high energy crowd-pleaser.
They haven't been afraid to gain momentum while learning their craft - having been named BCMA & UKCountryRadio Duo of The Year 2016; played the Martin stage at CMA Fest in Nashville; performed for the Country to Country (C2C) crowds on two consecutive years; written with Jacob Bryant (John & Jacob) and landed both their EPs in the iTunes country top ten thanks to radio play across the UK for their single 'Little Harder' - success in a growing international country scene is increasingly becoming part of the Holloway Road story.
View Profile