Karousel Music presents:
EAST LDN Showcase with SESAC, MMF and Karousel
Miniseries + Beth McCarthy + Finn Forster + Cardboard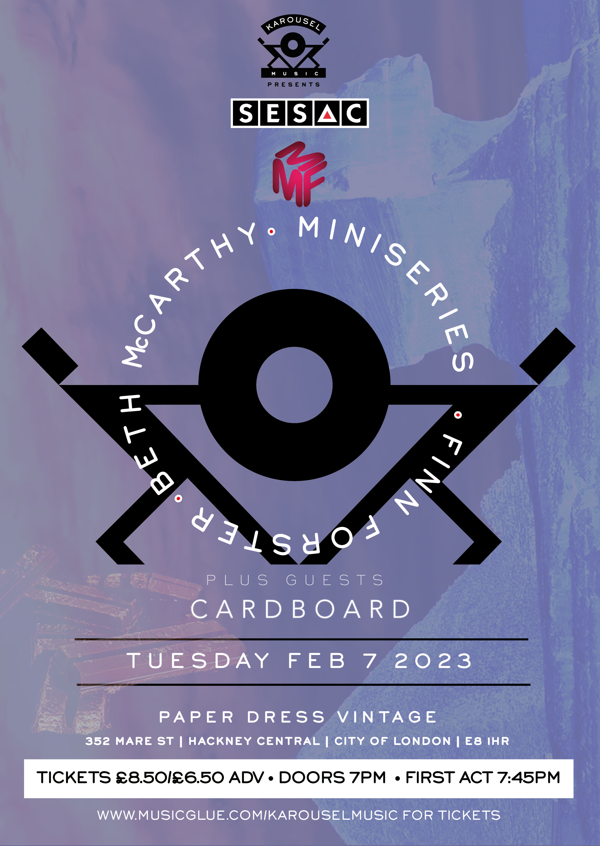 So begins the 2023 season for the industry's longest running showcase! Karousel, SESAC and the MMF welcome you back to Paper Dress Vintage for a night of the most exciting, authentic new acts around right now. Fourth act for the night we'll be announcing in a week or so. Check out the details below...
Line Up
Miniseries
Glittering new band Miniseries is the heartchild of former Longview guitarist Doug Morch, who has brought together a magnificent lineup including comrades from Brighton psychonauts The Dials, cosmic country ensemble The Hanging Stars, The Magic Numbers and his former brothers in arms Longview. Their debut release is being produced by Craig Potter of Elbow, and if you're a fan of Eliot Smith, Syd Barrett, Spiritualized, Joan as Policewoman, Cass McCombs and The Smile then you're in for a real treat here. A glorious mix of the warming, heartfelt and emotional; and a cold, calm fury at the world around us. We need artists like this in our world.
The name signifies a shift for driving force Morch - from the longview to the miniseries. The expansive to the small spark. Music for our time, and for how we like our culture in small, digestible portions.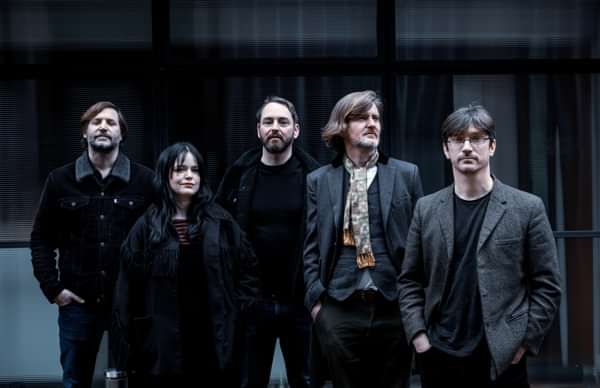 Beth McCarthy
Combining the catchiness of commercial pop melody with a rocky-edge and a deeply relatable honesty that has led to over 23 million Spotify streams, 300,000 TikTok Followers, Beth released her latest EP 'No Hard Feelings' in September 2022.
Beth has gained the support of BBC Radio 1's Mollie King, sold out her October London headline show (in 20 minutes) and completed a UK headline tour in May 2022, after supports for both Sigrid and Casey Lowry. She has also recently worked with Adam and Eve as the voice of the CALM charity 'Last Photo' campaign, which featured both on This Morning and across the wider ITV network.
Described as 'an unstoppable force in the pop community' by Music Crowns, York-born Beth McCarthy tells the stories of a twenty-something trying to understand love, friendship, and the feelings that come with figuring out who you are. McCarthy draws influence from the guitar- based-pop of Miley Cyrus, the lyricism of Taylor Swift and the vocal vulnerability of Holly Humberstone.
View Profile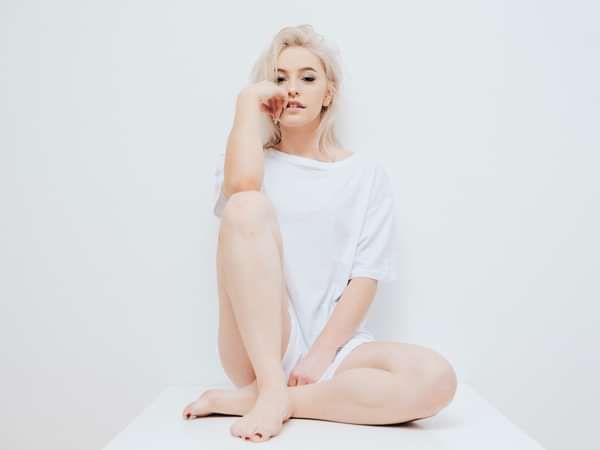 Hailing from the industrial town of Middlesbrough in the North East of England, Finn Forster is a pioneer of songs that come from places of real truth, deliver anthemic melodies and shine light on the trials and tribulations of his youth told through captivating vocals.
Finn has already sold out a UK headline tour in 2022, had top 5 single in the UK iTunes pop chart and been chosen as BBC Introducing Tees 'One To Watch' for 2023.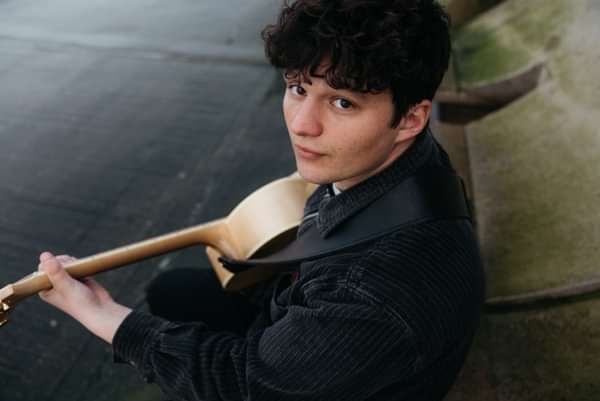 The next great group of rock & roll outsiders is here. Cardboard, a four-piece band from West London, have arrived with a bunch of songs that kindle a youthful spirit of defiance, determination and lightning-bolt chemistry not heard since the Libertines were in their pomp. A handful of landmark gigs at the Hope & Anchor, the Half Moon, the Magic Garden and the Fiddler's Elbow detonated an instant reaction. "It was everything I hoped for and more," testified the reviewer from Glitch magazine. "...the most incredible, energetic atmosphere – like a huge outpouring of pent up energy from lockdown."
Cardboard are the voice and sound of a young, disaffected demographic. Daniel Hacker (vocals/guitar), Chris Clapham (guitar/vocals), Louis Bultitude (bass) and Daniel Rowson (drums) are the kids of Generation Z who have had their teenage years snatched from under their noses by a government who fined students into near-bankruptcy for breaking self-isolation rules while parties carried on in Downing Street and elsewhere.
"Fuck, man. I don't know why people aren't more angry about it," says singer and guitarist Daniel Hacker. "It's just criminal."
Cast adrift in a world of isolation, alienation and seemingly endless restrictions, the four musicians, who are still in their teens, decided that there were better ways to plunge themselves into a lifetime of debt than going to uni. Clapham, who had embarked on a recording project called the Cardboard Bomb Shelter, enrolled at the Institute of Contemporary Music Performance in Kilburn. In tandem with studying there, he started working with Hacker, Bultitude and Rowson, and Cardboard was born. Enthused by the music Cardboard were making and dissatisfied with his course, Clapham soon dropped out to concentrate on the band. An intensive period of writing and recording produced a bunch of songs steeped in classic, garage-band influences - the Clash, the White Stripes, Babyshambles – yet bearing a strikingly contemporary resonance. Lost And Found, I Don't Wanna Know, Pipe Dream and Tenner are street anthems that speak of the pain, penury and fleeting pleasures of being young, footloose and permanently broke among the bohemian underclass of London.
"I'm completely fucking skint," says Hacker who, along with Clapham, works shifts behind the bar of the 100 Club in Oxford Street. "Even working, I just don't have any money. People just get on with things and just say, 'Whatever'. It's so hard to talk about. But music gives you a chance to shout about it. It gives me some kind of clarity writing about stuff like that. And if someone is listening then they can feel fucked up about it if they want to. And I think that's important."
Now taking their first steps in one of the most creative yet challenging cities in the world, Cardboard are realising their childhood aspirations. Rowson remembers getting hold of his first drum kit when he was five. "I had this idea I was already a rock star," he says. "It's the only thing that's been in my head since I was quite young."
Hacker's dad, Kendall was a frequent customer in Peckings Records, the pioneering reggae shop in Shepherds Bush and Daniel grew up listening to the sounds of rocksteady, Studio One and Treasure Isle along with all the traditional rock groups. "I was so lucky to be brought up with that concoction of sounds," he says. Bultitude was seven when his dad, who worked on art installations at Bestival on the Isle of Wight, stuck him on his shoulders in front of a stage, and he remembers to this day the feel of the bass going through his chest. "If I wasn't making music in a band, I don't know what I'd be doing," he says. "I have to do this."
Hacker sees Cardboard as a shot at redemption. "In school there was something wrong with me. I'm dyslexic," he says. "So I fucking hated school. They couldn't keep me in there. I kept getting kicked out for causing trouble all the time. I've already been sacked from one bar job since starting work." The band is lining up more gigs and will be recording their first single soon. "You can spend ages calculating and constructing a record," Rowson says. "But the whole thing with Cardboard is 'Let's fucking do it.' It's a leap of faith. It's raw. Ultimately you've got to go for it."