Karousel Music presents:
SESAC x Karousel East London Showcase with MMF mixer
Makola + Ashes + Pacific + LOELASH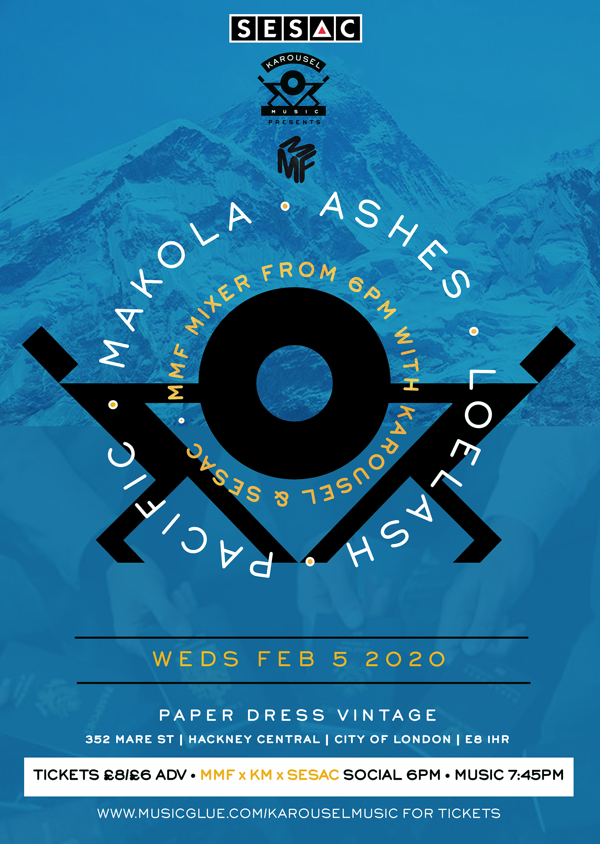 SHOWCASE OPEN TO FANS AND INDUSTRY WITH TICKET
MIXER FOR MMF MEMBERS AND INDUSTRY WITH RSVP
100% ticket proceeds to the acts (after cost of sound engineer) since 2011.
The industry bit: We're really happy here at Karousel to let you know that for this year's SESAC sponsored collaborations we will be joined by our great friends at the MMF for an industry + managers mixer before the show. As members ourselves, we wholeheartedly recommend you sign up if you're managing or self managing, it's a magnificent organisation. They'll be running the mixer with us from 6pm that we encourage all industry friends to come and join. And of course, if you want to talk US royalty collection, there's no one better than SESAC - just ask Adele, Bob Dylan or Mumford and Sons.
If you're just here for the music, you can ignore all that and we'll see you there - music from 7:45pm!
This month we have Makola, Ashes, Loelash and Pacific - see artist tabs below for bios, and check out the videos below. Ashes new music is just being finished off so we can't tease anything here, but you're gonna have to trust us on that one. What we've heard has been immense!
Line Up
Rising duo Makola have their roots in Finland and Ghana but their sound, an irrepressible explosion of hip-hop and afrobeat, could only ever have been forged in London. Meeting on an off chance in a pub in Camden, North London, rapper K Mensah and producer Pete.H bonded over their taste of music and a desire to make waves in the music industry. After experimenting with different styles and genres Makola stumbled upon a sound after K Mensah revisited the music he grew up on, Ghanaian High-Life. Upon hearing the likes of Daddy Lumba, Osibisa, E.T Mensah, A.B Crentsil and Ebo Taylor, Pete took it upon himself to pay homage the only way he knew how, laying down a beat. K Mensah heard it a week later and Makola's first single was spawned, This Is London, an exhilarating blend of culture and consciousness delivered with unabashed honesty.
Apple Music's Beats 1 radio show host DJ Julie Adenuga jumped on it, featuring This is London and hailing it as one of her "tracks of the summer". The track quickly became one of Apple Music UK's A-List tracks of the week. This is London encapsulated the feeling of summer 2016 and soon made it on UK mainstream radio. Radio 1's influential Phil Taggart showcased it and so did Mista Jam, culminating in Makola becoming BBC Introducing's act of the week. Subsequently This is London was playlisted by BBC Radio 1xtra and played by Trevor Nelson, DJ Target and the like, meanwhile Europe was feeling the vibe and major stations like Radio Fritz in Germany and Couleur3 in Switzerland played it all summer.
Second single Black Man Statues saw Makola incorporate a Grimier London sound, again embodying their surroundings and producing a piece of socio-political commentary in a tongue-in-cheek manor. Black Man Statues found pride and place on Spotify's Grime Shutdown playlist and also featured on Radio 1 with Huw Stephens, also as Mista Jam's 'Inbox Fresh' track of the week.
Now the band is gearing up for their next release 'Black Star'. The track is about Kwame's experiences visiting his roots in Ghana. This afrobeat banger is coming out in Feb 2020, and is to be followed with an Afro Mixtape in March.
SPOTIFY https://open.spotify.com/artist/6RM5PH1G9NaIAS5TdoiCGC?si=y4tTHjBbQDSc0hRp5CSyGQ
View Profile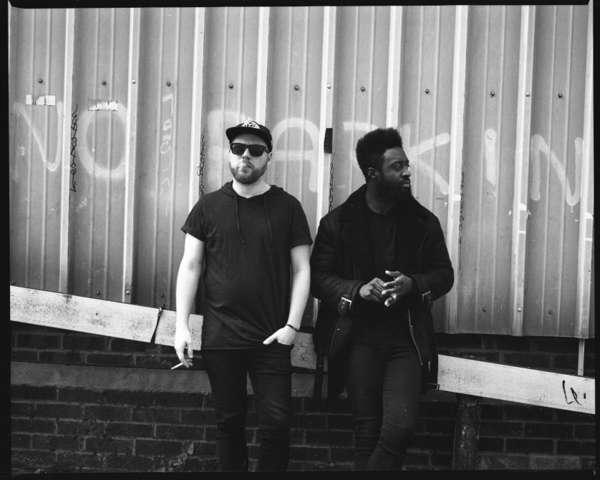 Ashes is a new project from Matt Jones (Ultrasound/minuteman/Beady Eye/Jamie T/Chris Robinson/Engineers and many more). Channelling the drama of Scott Walker and David Bowie, via Lee Hazelwood and Phil Spector. The expansive sound couples classic song writing with modern nuance, resulting in the spectacular sound of Ashes.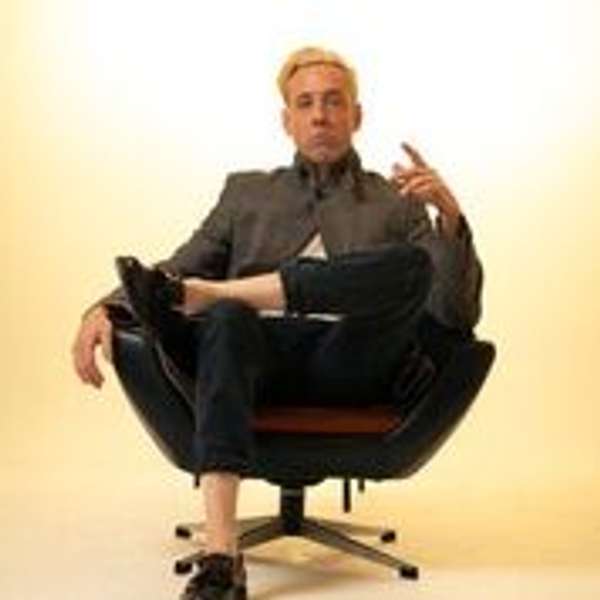 Piano-indie rock band Pacific, based in Manchester, UK are making a name for themselves, with their unique blend of alternative rock and indie nuances.
Having been spun on BBC Radio 1 by Huw Stephens and featured in METRO, "New band Pacific are proving indie music is getting a much needed coming back", the band's electrifying immediate sound has been gaining them strong momentum.
2019 alone has already seen the band sell out three shows in Manchester and Northwich, win Y Not Festival's public vote to play the festival from 1,000s of acts that applied, as well as play a 30-minute, live-on-air gig for BBC Introducing Stoke.
Recent live slots have also included Dot to Dot Festival 2019, joining All Tvvins, The Modern Strangers, and Red Rum Club as support act on their recent tours, as well as selling out their biggest headline show to date at Night People, Manchester which was covered by Scott's Menswear & Manchester's Finest.
Continued strong radio support this year has included multiple BBC Introducing plays, national playlisting on Amazing Radio & Union Jack FM, as well as support from XS Manchester, where the band performed an acoustic session.
Pacific have also gained support from Manchester football clubs; frequenting Premier League match playlists at Manchester United's Old Trafford stadium, performing at Manchester City's Etihad Stadium, and receiving backing from Salford City FC, who use the band's music across their video content.
With single 'Life in Short' hitting over 190k streams on Spotify, plus more new music on the way, Pacific are showing no signs of slowing down in bringing piano back to modern indie music.
"Their sound is big & bold with a focus on the keys. Their music holds the injection of indie rock the charts so desperately need right now." – Metro
View Profile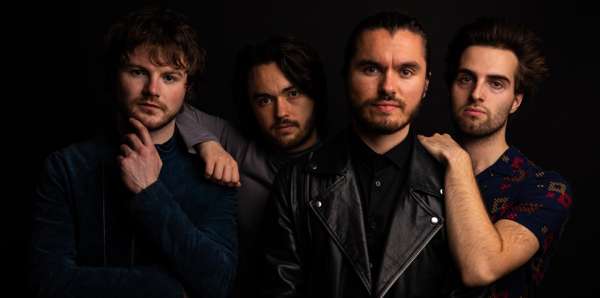 Loelash is an Italian electronic, future bass artist and producer. His debut EP Prisma, alongside his productions and remixes, received support by Jamz Supernova (BBC1xtra), Brown x Blue (Reprezent Radio), Keturah and Kamillah Rose (Foundation FM, SoFutureSounds), Chris P Cuts (NTS Radio). In October 2019 he supported Canadian artist Anomalie across his UK Tour. His unique live set, an hybrid between DJ set and live performance with Ableton involving synths, drum machine and sax, received an outstanding feedback from the audience.
Since completing his education, Loelash has established a reputation as a visionary artist, DJ and live performer. Continuing to build an ever-growing presence on the London electronic music scene, he's held down a bi-monthly music podcast on newly-launched platform KEAKIE Radio.
Drawing from his diverse musical background, Loelash's performances are an innovative, exploratory sonic adventure, blending live electronics, DJ techniques and instrumental talent to produce something truly unforgettable.
View Profile