Karousel Music presents:
East London Showcase - SESAC x KAROUSEL
Joshua Burnside + Rondo Mo + AKA George + Fetherstone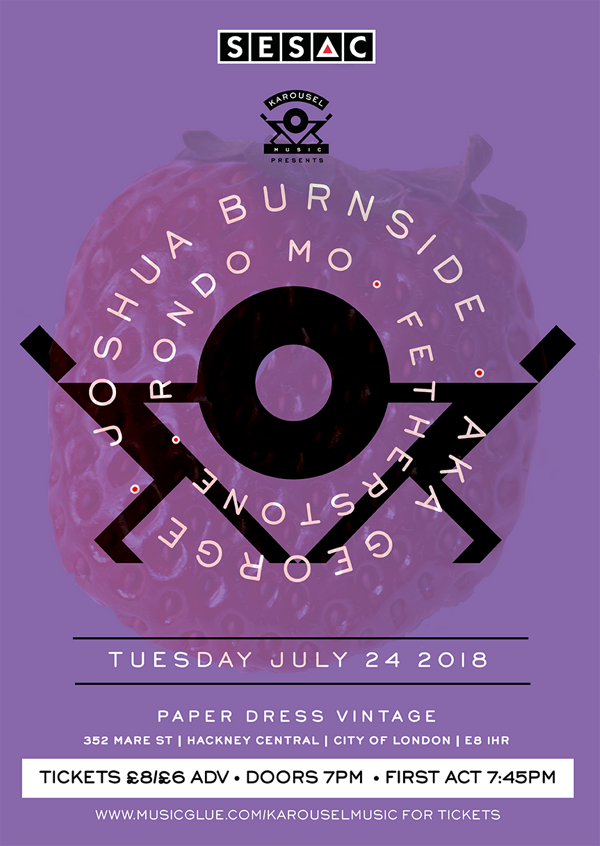 Tickets on sale now for July's East London showcase with our friends at SESAC. We're made up to have Joshua Burnside returning - he's won the Northern Irish Music Prize since we last saw him. Told you so! Also great to have AKA George back, alongside two new friends in Rondo Mo and Fetherstone.
Details and tracks below...
As ever, 100% of the ticket proceeds go to the acts. The artist donation ticket was the most popular last time - don't be shy, it all goes to supporting the acts you love so they can keep making the soundtrack to your lives.
Our audience for these shows is a mixture of industry and music lovers who like to discover and support the best new acts before they go on to have what we hope will be superb careers! When you buy a ticket or RSVP, we'll pop you onto our gig list so we can let you know about future shows. They tend to be every 8 weeks, so mails are very infrequent. You can unsubscribe at any time, or mail OPT OUT to rsvp@karouselmusic.com. We don't store any information on you whatsoever beyond your name and email address.
Line Up
'Rumbling, brooding, powerful, magnetic' - The Irish Times
'There's an indefinable quality and charm to Joshua Burnside's debut' - The Sunday Times
'It makes you glad to have a pair of working ears' - Phil Taggart, BBC Radio 1
'an endless adventure...a record that won't tire, such is the depth and scope of what you hear' - Daily Mirror
''dynamic and wide ranging in scope but stands as a complete and focused work. The end result is a triumph'' - Chordblossom


Following the release of Ephrata Joshua Burnside has had a busy year clocking up four million plays on Spotify, with two sell out London shows, appearances at International festivals including Reeperbahn and The Great Escape. He performed for Folk Alliance and the British Music Embassy at SXSW 2018, where he was chosen by NPR as one of the festival highlights – "Burnside's sound surges with real force... an intoxicating bundle of frayed nerves and woozy intensity." He also played a 6 Music Fringe event during the recent BBC Big Weekend. Whilst he creates songs that are understated yet passionate and heartfelt, he is not afraid to tackle difficult subject matter. On the back of winning the Northern Irish Music prize and his controversial political track calling for peace "Red and White Blues" (which he was stopped from playing during a live session for local a BBC station as it name checks the DUP), he was invited to play for President Bill Clinton at Belfast City Hall at a private event to mark 20 years of the Good Friday Agreement on 10 March 2018.


Josh follows up his Northern Ireland Music Prize winning debut album Ephrata, with a brand new EP entitled All Round The Light Said. Updating Irish folk music for the 21st century, Burnside is one of the first artists to blend traditional Irish and Ulster Scots folk sounds whilst weaving elements of world music, experimental rock, pop, Americana and electronica to create a sound that is wholly unique and modern yet firmly rooted in tradition. The All Round The Light Said EP features four new songs. In lead-single "A Man Of High Renown", he blends a joyous waltz complete with air organs and accordions with often violent and disturbing imagery, dealing with the shame of sins committed in childhood. The video for "A Man Of High Renown" was filmed in various prominant locations in Belfast, varying from the very modern (such as Titanic Quarter), to treelined streets (close to Van Morrisons' famous Cyprus Avenue) , the buoys (outside Belfast Art College), the Crescent Arts Centre (where it begins), and a mixture of rural and urban locations. This was to create a patchwork of locations that fitted with the concept of Joshua's music being reflective of Twenty First Century Ireland where the old and the very new collide in equal measure.


He has also had extensive radio play and support from the likes of Guy Garvey, Tom Robinson, Tom Ravenscroft, Lauren Laverne, Huw Stephens and Phil Taggart. Joshua performed at the Atlantic Sessions in Portstewart, as well as the music trail for Other Voices in Dingle in December. Always inspired by his travels around the world, where Ephrata was inspired by a stint in South America, he went to Indonesia in December 2017 to start work on recording his second full-length studio album, due out later in the year.


View Profile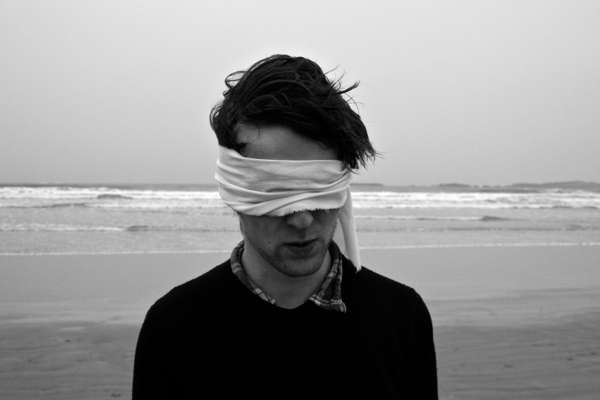 Rondo Mo is the pseudonym of Robbie Redway, a singer, producer and multi-instrumentalist hailing from South-London. A previous collaborator with the likes of Midland, Citizenn, Edu Imbernon and formerly one half AKASE, his new productions are heavily influenced by modern day pioneers like Justin Vernon, Thom Yorke, Dan Snaith and Kieran Hebden, combining elements of forward thinking electronic music with prevailing pop sensibilities and the subtle use of his first musical love, the trumpet.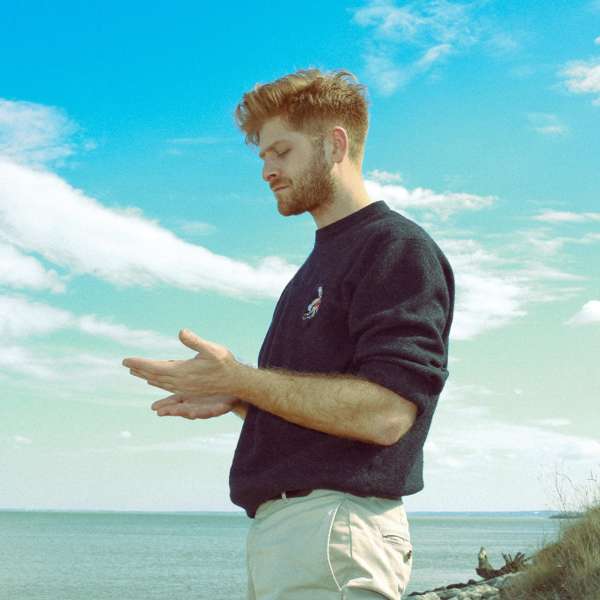 "AKA GEORGE gives a main stage performance. He is one song away from superstardom." - Tom Robinson, BBC Introducing
Having accumulated over 30 million YouTube views, and packed a headline show at the Camden Assembly, AKA George never ceases to amaze with his reckless, passionate, inspiring stage presence like a young Mick Jagger / Richard Ashcroft for the You Tube generation. He blurs the barriers between kitsch, eccentric, bold and outrageous in a way that is buoyantly reflective of everything we love in great showmen of the past and everything glorious about the fearlessness of today's youth. His latest releases, Stone Cold Classic, and Manic Machine really showcase his musical prowess, and what perhaps sets George apart is the fact that he is such a multi-instrumentalist: as well as a top vocalist, he is a pianist, guitarist, and drummer, to name a few.
In addition to having headlined the Silver Hayes stage at Glastonbury, packed out secret gigs around London, and racked up BBC Introducing play, AKA George has been described as a 'genius' by Pharrell Williams and is becoming a hero for a new generation of creatives who hone their craft and make their mark via the internet, continuing to deliver the goods in terms of stadium size tracks.
He has become a standard bearer for a fresh breed of vloggers, presenters and reviewers who are fast making the future of the music industry their own.
View Profile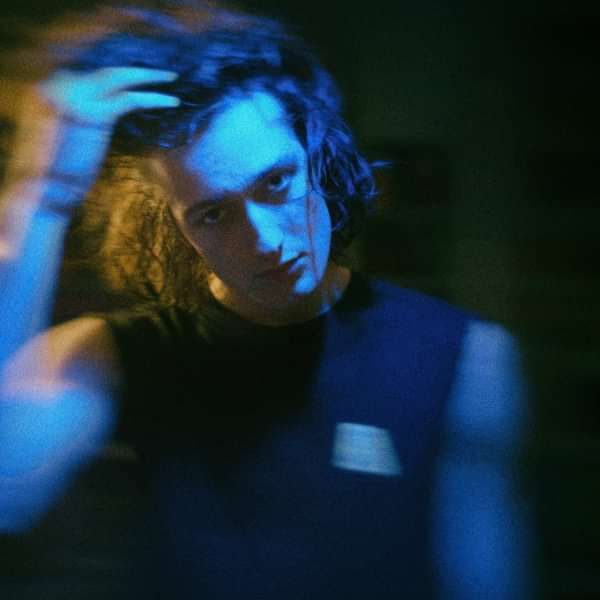 Heavily influenced by her 94-year-old artistic grandmother, Aussie born Fetherstone brings together the quirky sounds of electronic pop, the swooping melodies of folk and combines them with her emotive reflective story-telling. Based in London since 2015, the Debut EP (4 tracks released April-July 2017) was produced and engineered by London native Harry Tarlton (Kobalt, Union J, Stooshe, WarnerUK), with the last single "Two Hands On Deck" hand picked by Newton Faulker to feature on the Richer Unsigned record store day Vinyl compilation, April 2018. Fetherstone's live shows captivate audiences using a loop/effects pedal, percussion and electronic drums. Recent performances include The Camden Assembly supporting for Frida Sundemo (SWEDEN), Richer Unsigned Live at Melomania, TV Nights Upstairs at Ronnie Scott's, The Servant Jazz Quarters supporting Ella Janes (UK), Live at The Bedford and The Troubadour supporting The Modern Strangers (UK).