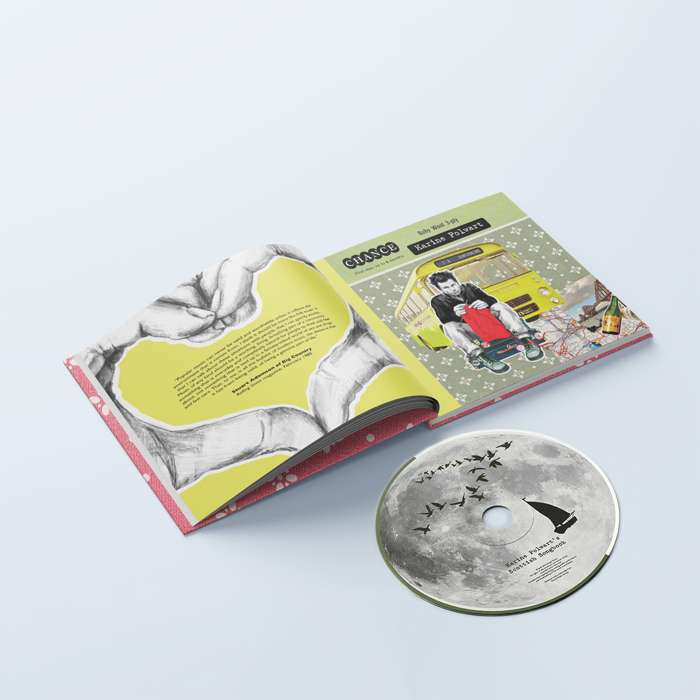 Scottish Songbook (Deluxe CD/Book)
Limited edition deluxe hardback CD with a 36 page booklet.
Award-winning songwriter and folk singer Karine Polwart reimagines a clutch of beloved songs that cut across fifty years of Scottish pop. Eighties classics from Deacon Blue, The Waterboys and Big Country sit alongside the stadium balladry of Biffy Clyro, while maverick legend Ivor Cutler rubs shoulders with the electro pop of Chvrches and the immaculate song craft of John Martyn.
Recorded at Chem 19, Karine Polwart's Scottish Songbook features regular band mates Steven Polwart and Inge Thomson, with Graeme Smillie (bass and keys), Calum McIntyre (kit and percussion) and Louis Abbott of Admiral Fallow (vocals, guitar & percussion).
Karine says, "To me, these are songs of resilience and resistance, cries of despair and dreams of something better. They're pop songs, but also love songs to people and places we all recognise. They totally fill my heart up".
Tracklisting:*
The Whole Of The Moon (Waterboys)
From Rags To Riches (Blue Nile)
Dignity (Deacon Blue)
Since Yesterday (Strawberry Switchblade)
Swim Until You Can't See Land (Frightened Rabbit)
Chance (Big Country)
The Mother We Share (Chvrches)
Don't Want To Know (John Martyn)
Whatever's Written In Your Heart (Gerry Rafferty)
Machines (Biffy Clyro)
Women Of The World (Ivor Cutler)